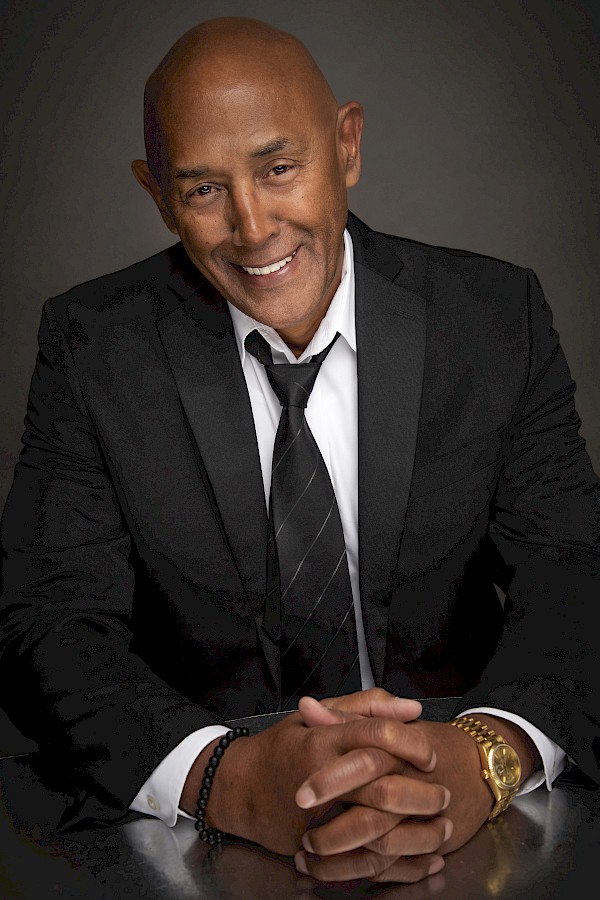 To continue with our celebration of Black History Month, we are focusing on accomplishments that are not only occurring within the black community, but in the Alvis community as well. Last week, we were fortunate to sit down with Alvis' board chair and devoted entrepreneur, Keith Stevens. Keith has served on the Alvis board since 2012 and his dedication to philanthropy and out-of-the-box business practices have had a notable effect on those around him since starting his own staffing business in 1992. This Urbana, Ohio native started Proteam Solutions Inc. (PSI), with nothing but $500 and ambition for success. He located his office in a high unemployment area with a mission of helping neighborhood residents find gainful employment. The company grew rapidly once word spread about Keith's mission. PSI thrived until the 9/11 attacks prompted his business model to pivot, placing more focus on higher end staffing including finance and accounting, human resources, and creative, to name a few.
After maintaining this structure for seven years, PSI was taken by surprise when the 2008 recession struck. It severely impacted their clients' businesses, thus impacting PSI sales. Though this was a hit to the company's stability, Keith used this negative event to drive positive change when he made the decision to double down on technology, positioning PSI for the future of the fast-evolving market. Not long after that, PSI, indirectly through partnerships with non-profits and other charitable organizations, was able to continue giving back to the communities where PSI started.
Over the past few years, Keith's business has continued to develop and evolve, becoming more efficient and successful. After being involved in the day to day operations for so long, he decided it was time to shift his focus to working on the business. Keith elected to implement EOS, the Entrepreneur Operating System. EOS provided PSI with the leadership framework to better manage and grow the business. In turn, EOS has allowed Keith to be less involved in the day-to-day blocking and tackling and more focused on growing the company's three business lines that include IT Consulting, IT Staffing, and Business Process Outsourcing for non-profits.
PSI's Business Process Outsourcing provides non-profits with back office support services including Employer-of-Record Payroll services, Accounting and Finance, Technology and Marketing support. Non-profits with budgets of $5,000,000 or less often experience administrative headaches that take time and attention away from delivering on their core mission. PSI helps these organizations remain mission-focused, allowing them to use their resources to achieve better outcomes for those they serve.
Over time, Keith has learned that in business, it is not all about top line growth; it is about the bottom line and spending less than you take in. You must also pay attention to the need to scale and ensure that your infrastructure can handle growth. Most importantly you must "give to get." Since practicing these positive principles, he has created a company culture that is dedicated to the core values of service and communication. The PSI team is driven to serve, solve, and deliver for every employee, client and the community in order to accelerate their success. Over the past 27 years and through this day, Keith proudly stated that his company has never missed a payroll. This is a statement that would resonate with all entrepreneurs.
Keith became involved with Alvis in the late 1990s when PSI began providing Alvis clients with employment opportunities. He joined the Alvis board formally in 2012 after his board involvement with Community Connection, another non-profit agency. Community Connection provided job readiness and related services to individuals with justice involvement who were reentering society. Community Connection became a part of Alvis in 2012. When Keith was offered a board position with Alvis, it was an easy yes since he already knew the Alvis mission. He is now in his seventh year on the board. As board chairman, he is focused on facilitating good board governance and collaboration. Keith's favorite parts about Alvis are the mission, programming, and reputation. The Alvis leadership and staff are passionate and dedicated, achieving results with testimonials to prove it. As a board member, he focuses on strategy and vision, working with his peers to ask questions, test theories, and encourage healthy debate. He plans to continue contributing his time, talent and treasure to Alvis.
After learning about Keith, it is easy to see why he has become so successful. His business savvy is a source of great advice, so read on to see if you can take something new away from his words of wisdom!
Keith on mentorship
Most great mentors have a mentor of their own that helped to shape them into the successful person that they ultimately turned out to be. For Keith, his business mentor, James Willis, was an African American business owner he first met as a 14-year-old working a paper route. Keith recalled that he would want to avoid going into this customer's house due to the smell of diapers. One day while passing by the back of the house, he noticed a panel truck on the property with Mr. Willis' name plastered on the side; he watched this man grow his business over the next seven years to have four locations, placement in retail stores, and a warehouse. Through a friend, Keith got a job working for the company selling beauty supplies for the owners, James, and his brother, Sherman Willis. Through this experience, witnessing a successful black family-owned business; seeing people that he could relate to being so successful gave him "nuggets of wisdom and the ability to imagine it for himself." He also garners inspiration from others like the entrepreneurs on Shark Tank, and the many local Columbus entrepreneurs like Dawn Dickson and Rachel Freedman.
Keith's advice for handling criticism
When it comes to criticism, Keith says that being a good listener is crucial and facilitating an environment that promotes open communication is key to conflict resolution. Irrespective of where someone is in their social strata, constructive criticism can ultimately provide value. Keith's rule of thumb? Do not respond to strong criticism until 24 hours has passed.
Keith on employee appreciation
Keith is a huge believer in the strength of Alvis' team. He says that those on the front line are "where the rubber meets the road" and there is a special concentration on the people and the culture within the Alvis community. He feels that there is great opportunity for Alvis to shine light on the spirit of what they represent, and that Alvis' core values are key and should drive all hiring and firing decisions. A focus on culture needs to be a priority in all businesses, Alvis included.
Keith's advice for young professionals
He had three main pieces of advice for those just entering the workforce: Be respectful, communicate professionally, and don't be afraid to fight for what you believe. If someone doesn't initially appreciate your efforts and dedication, over time they can be proven wrong if given the opportunity. You should ultimately use these experiences as fuel, not a reason to stop moving forward.
Keith on discrimination
Overall, Keith does not feel hindered by the discrimination he has experienced. He encourages those who may experience it to "lean into adversity." One first-hand example of discrimination Keith experienced was with a client. After bringing in a mostly all-black team of employees to help a shoe warehouse meet their high demands, they found that they were the only people of color among the other employees and the difference was palpable. He feels that the prejudice stemmed from fear; nevertheless, Keith's team rose above it gained the respect of the client's team in just a few short months. People of color often know or feel that they have to work twice as hard to prove themselves in society, but that shouldn't deter them from pursuing their passions.
Presently, Keith is continuing to pursue HIS passion for business and actively volunteers on multiple boards. His most recent endeavor? Becoming the chairman of the Columbus Chamber of Commerce board! We thank Keith so much for the opportunity to sit down and chat about his experiences. We are so thankful we him on our team. To keep up with Keith, be sure to follow him on LinkedIn.
Alvis is a nonprofit human services agency with over 50 years of experience providing highly effective treatment programs in Ohio. Our vision is that communities value a person's potential more than their past. For more information on how Alvis can help you or to learn more about how you can get involved, contact us here.
Blog post written by Marketing & PR Intern, Paige McKirahan