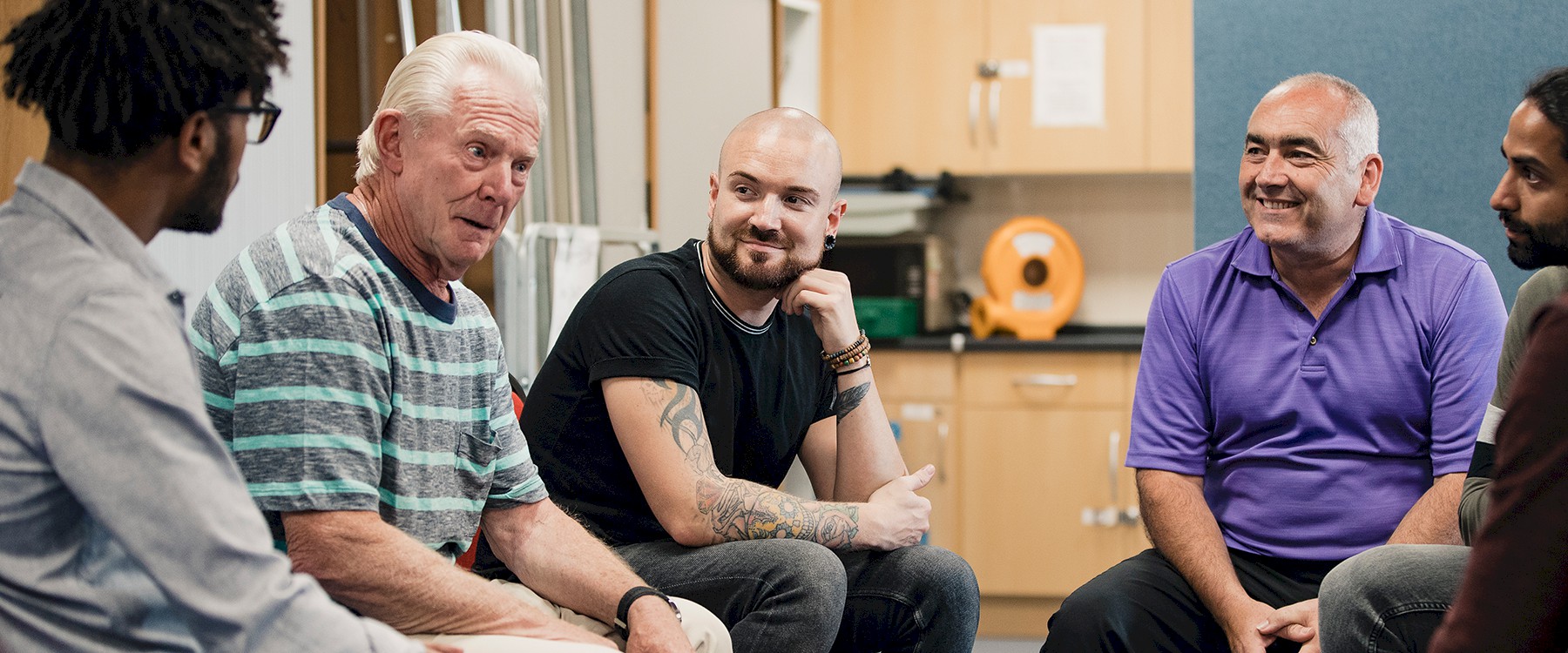 Intellectual/Development Disabilities Services
Alvis IDD programs create a family and home for individuals with intellectual/developmental disabilities.
Unlocking the potential for independence and personal growth
It is so gratifying to watch our consumers grow and have the opportunity to deepen their own varied interests, which include fishing, card games, cooking, bowling, hiking, singing in community choirs, playing and watching baseball, and so much more.
IDD FAQ
Every individual in one of our programs for persons with developmental disabilities has a detailed, Individual Program Plan or an Ohio Individualized Service Plan (depending on whether the client is in our Intermediate Care Facility or in a Supported Living Program). Our services include crisis counseling, medical monitoring, developing peer relationships, vocational training and work experience programs, behavioral intervention services, social skills development, adult daily living skills education, and more.
We work closely with guardians, community agencies, employers and others for the benefit of our clients. Our services provide our clients with the ability to live as independently as possible.
Alvis provides the following range of services:
An Intermediate Care Facility
Wittwer Hall serves persons with significant behavioral challenges and specialized treatment needs. Services are provided in a protected, residential setting. We strive to assist individuals to become more independent and to be able to transition to a less restrictive setting after 18 months to three years of treatment at Wittwer Hall.
Supported Living Services
We provide supported living services at multiple independent locations and at licensed facilities. These programs help individuals at risk of institutionalization to be able to remain in their homes and communities, preserving their independence and ties to family and friends. Clients may live and/or work together to help share expenses.
Behavior Support Services
We use a cognitive behavioral approach to help individuals to understand and manage challenging behaviors. Depending on assessed needs, clients may also participate in specialized chemical dependency treatment services.
Integrated Behavioral Healthcare (IBHC) Services
Alvis provides a highly specialized Integrated Behavioral Health Treatment program with a curriculum that has been specifically designed to address treatment for substance use and mental health disorders among individuals with IDD. Services include individualized assessment and treatment; individual and group counseling; psychiatric treatment; relapse prevention and aftercare.
Potential clients may be referred by County Boards of Developmental Disabilities and/or by parents/guardians. Referrals to Alvis House Programs are considered according to the follow general criteria:
IDD diagnosis
Level of care eligibility and or I/O waiver eligibility
Behavior needs
Active treatment needs
For more information, please contact our IDDs Services Staff at 614-252-8402, ext. 380; or use our Contact form.