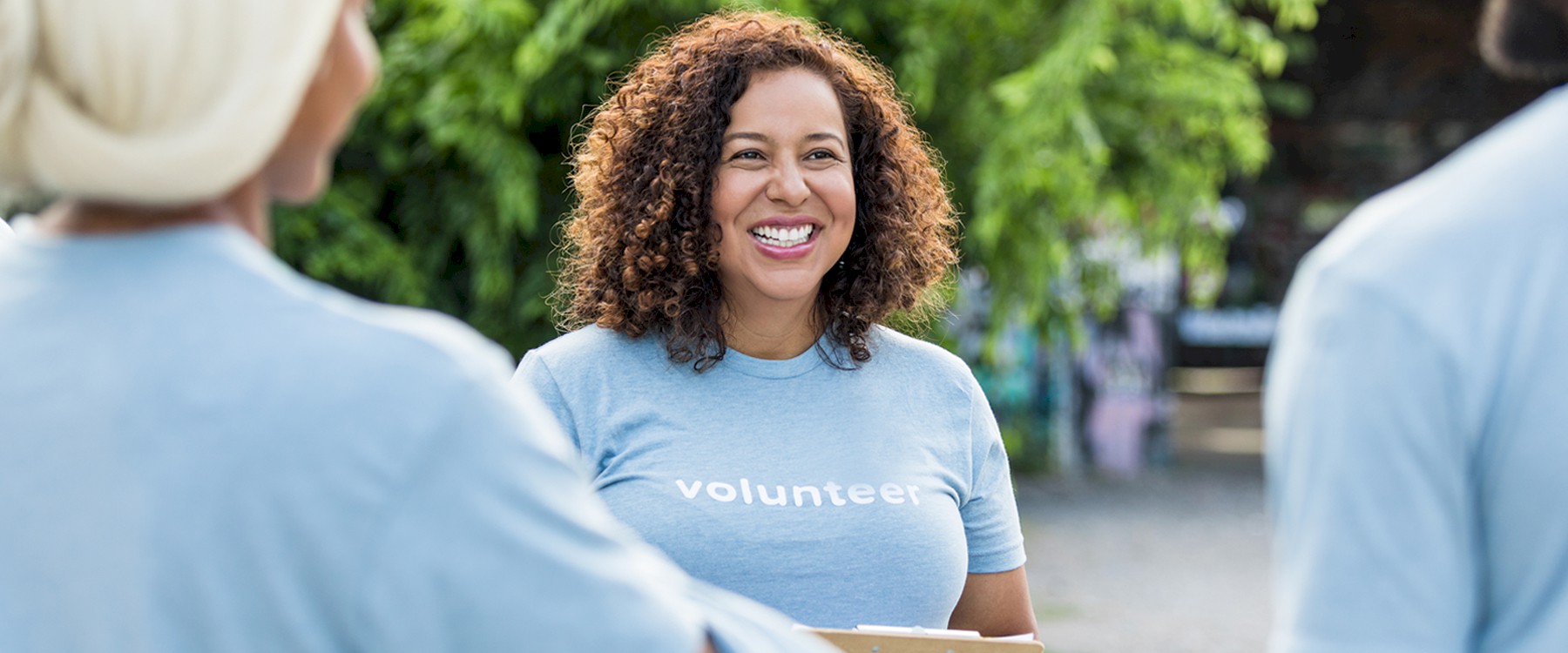 Have time to give? Whatever your interests, skills, and strengths, we can use your unique talents at Alvis.
Make our programs even better
Alvis volunteers add so much to help our clients feel valued, supported, and appreciated by their community.
Our volunteers come from a wide range of places and backgrounds, and include corporate teams, artists, administrative helpers, mentors, peers, students, churches, service organizations, families, and friends.
You can offer a single day of service at one of our special events, or spend time with us on a regular basis. We have opportunities to fit all schedules, some remote and some in-person.
Here are just a few ways you can help:
Donation Drives
Host a donation drive for items like personal care items or baby products.
Donation Organizer
Organize material donations received by Alvis.
Special Events
Help with our signature fundraiser, Evening of Light.
Creative
Craft encouraging greetings, creative decorations, or holiday cards remotely.
Client Activities
Help with activities and special programs at an Alvis facility.
Mentoring
Help Alvis clients one-on-one with life and professional skills.
Workforce Development
Help with resume writing, GED tutoring, or similar areas.
Administrative
Assist Alvis staff with clerical duties at one of our facilities.