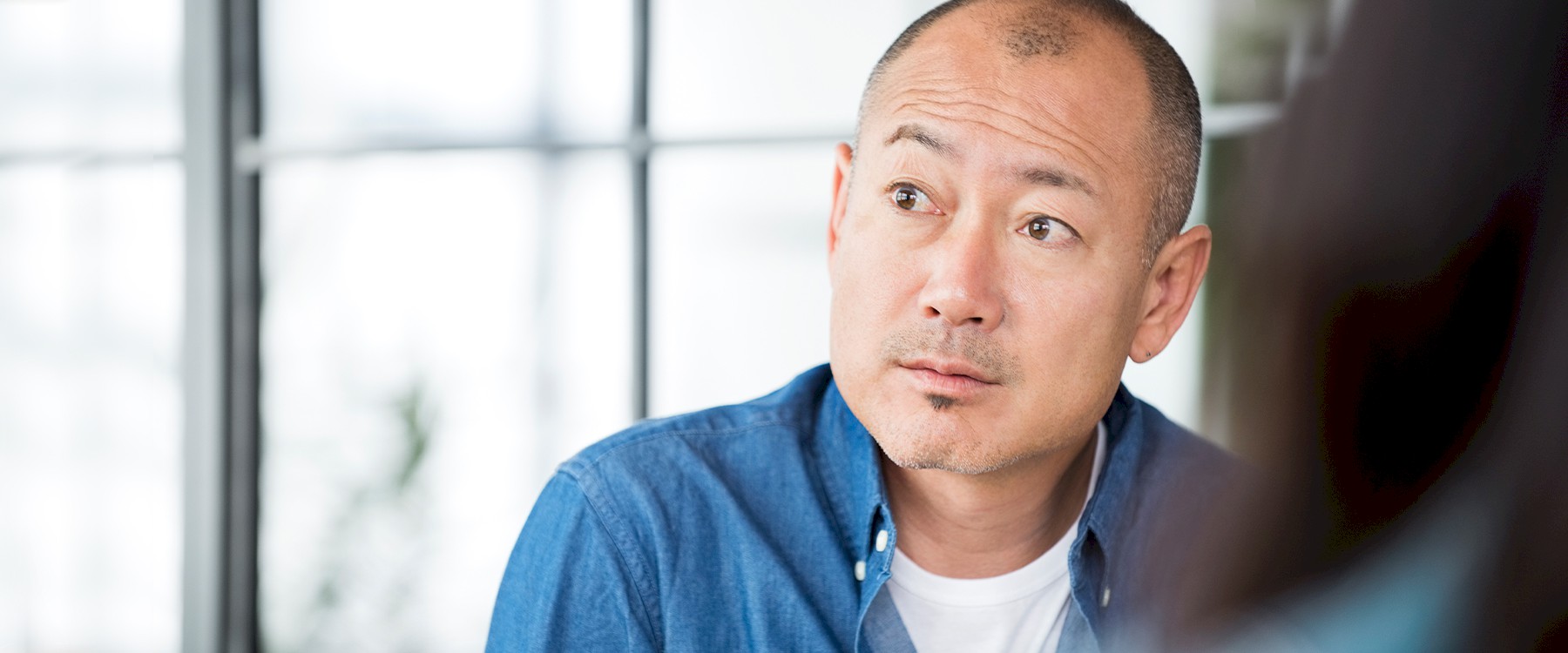 Helping individuals with justice involvement successfully return to our communities.
Overcoming countless barriers
I have benefitted from second chances provided by people who looked beyond my past and were able to see my potential. Now, I'm doing my part to support second chances for others.
—Jesus
,
Alvis Program Graduate
Reentry FAQ
Alvis achieves solid results, restores hope, and provides opportunity by providing a range of individualized assessments, case management, case planning, cognitive behavioral therapy (CBT), substance abuse treatment, workforce development services, life skills programs (e.g., parenting, financial literacy, etc.) community engagement activities, and linkages to community services.
Yes! Alvis has a strong track record of effectiveness, with more than 92% of the clients who complete our residential program staying out of the criminal justice system for a minimum of one year after program completion. Independent data provided by the Ohio Department of Rehabilitation and Correction showed that Alvis clients had a two year recidivism rate of 15.3%; and a 3 year recidivism rate of 21%. This compares to a national average recidivism rate of 44% after three years.
In addition, our clients positively contribute to the community. They earned over $2.5 million in wages last year, meaning they could positively contribute to the economy by paying taxes, housing expenses, child care or child support, etc. They also complete more than 10,000 hours of community service/volunteer work each year.
A couple of towels and wash cloths
Hygiene products and laundry detergent
Clothing
Purse/Wallet
Pajamas and a robe
Shower shoes
Alarm clock
Medications
If desired/available, you may bring:
Radio/iPod, with headphones
Television (small)
If possible, bring:
State ID or Driver's License
Social Security Card
Birth Certificate
Please do not bring:
Items worth more than $400
Products containing alcohol (hair spray, mouthwash, etc.)
Aerosol cans
Food, beverages, cooking devices, or eating utensils
Tools, weapons, or anything that could be used as a weapon
Playing cards or dice
Medications not in original container or not clearly identifiable
Video games or consoles, DVD or Blue Ray players, computers, laptops, tablet computers
Combustible or flammable liquids
Tattooing supplies
Any item bearing any wording, image, or suggestion that could be deemed offensive to a religion, political group, race, ethnicity, gender, age group, or sexual orientation
Any item bearing drug or alcohol references (symbols, pictures, wordings, etc.)
Locks (unless it is a bicycle lock)
Please note that all items brought into a residential facility are subject to staff approval.
In general, yes, clients in our residential programs are permitted to have cell phones, unless there is something specific from the referring agency (Federal Bureau of Prisons, Ohio Department of Rehabilitation and Correction, etc.) or in a client's legal status that would prevent the client from being able to have a cell phone. To protect the privacy of all clients, there are restrictions on the use of cell phone cameras, recording and internet capabilities.
To protect client confidentiality, we cannot confirm or deny whether or not a client is in one of our residential programs. The client will need to provide you with the facility information. There are phones in all the facilities that clients can use to call out and others can use to call in to the facility. Each client can provide the facility's client phone numbers to individual outside contacts at their discretion. Agency staff have the right to disapprove phone contacts that interfere with a client's programming at Alvis.
If you are interested in becoming a residential client, you need to be referred by some type of supervising authority, such as a judge, parole officer, etc. Please contact our Intake Department at 614-252-0295.
Thank you for your support of your loved one who is coming to Alvis. Yes, you will be able to drop items off after they arrive to Alvis and visitation is allowed at Alvis.
There is some variation from one facility to the next regarding the best times to drop things off. Variations are related to client activities in a given week as well as both client and staff schedules. It works best if the person contacts you after they've arrived at their assigned Alvis facility and they've had time to learn that facility's process for drop offs. If you are coming from out of state and need to plan ahead, please send the name of the person coming to Alvis, the specific facility the person will be coming to, and their arrival date to alvis@alvis180.org. As a matter of privacy, Alvis cannot confirm if individuals are in our programs.
Alvis does allow visitation, but clients must have progressed beyond their orientation level, which is usually one to two weeks. Visitors must be approved in advance of the visitation and the process cannot begin until the client is at Alvis. There isn't an online visitor form that you can complete in advance. Your loved one will need to complete the authorized visitor information when they arrive at the facility. Visitation hours are generally on weekends, but again, that may change due to program and treatment schedules.