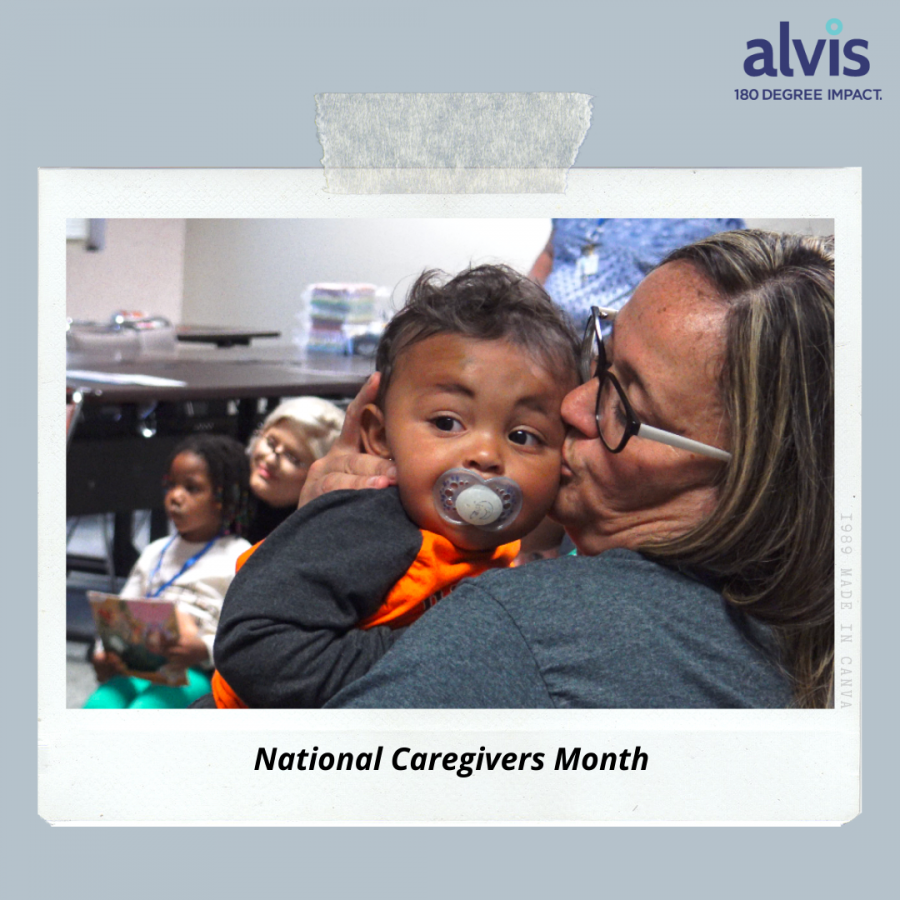 November is National Caregivers Month! This month, we recognize the impact that caregivers have in our lives, and our families, and we raise awareness of the issues that they face. The theme of this year's National Caregiving Month is "Caregiving Around the Clock," indicating that caregiving is a job that might need to be done 24/7, at all hours of the day and night. This can "crowd out other areas of our life," according to the Caregiver Action Network.
The American Society on Aging finds that more than 65 million people in the United States provide care for chronically ill, disabled or aged family members or friends during any given year, and these people spend 20 hours a week providing this care.
Caregiving can be taxing on one's mental health, physical health, career, nutrition, rest, and general wellbeing. Caregivers include both unpaid family members and loved ones, and paid individuals, like some of our staff members at Alvis, who work in our integrated behavioral healthcare services, as well as with our clients that have developmental disabilities.
We thank our Alvis caregivers, and stand with them as they care for clients who are on the road to reentry and recovery. It is because of them that we are able to touch so many families, and help in turning entire lives around!
Alvis is a nonprofit human services agency with over 50 years of experience providing highly effective treatment programs in Ohio. Our vision is that communities value a person's potential more than their past. For more information on how Alvis can help you or to learn more about how you can get involved, contact us here.