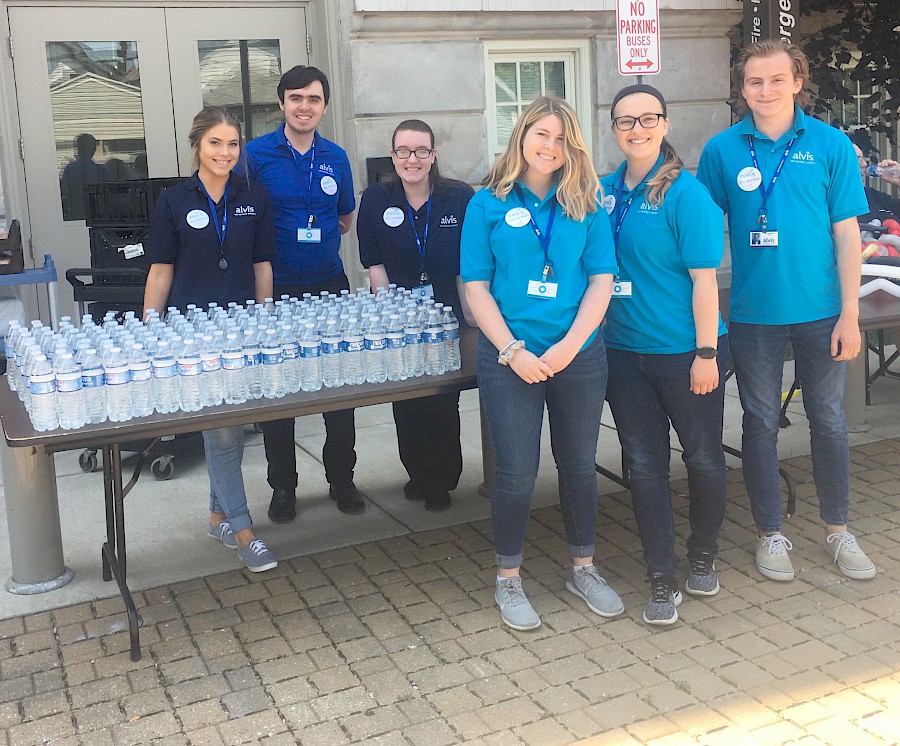 As the weather heats up, it's becoming more and more important to take care of our bodies, especially if we're outside. Today, June 23, is National Hydration Day. This day is aligned with National Men's Health Month and some of the other recent national awareness days we've been blogging and posting about, such as Senior Health and Fitness Day, and Call Your Doctor Day. National Hydration Day is exactly what it sounds like—keeping yourself hydrated!
This day is also rather timely, considering that two days ago, June 21, was the first official day of summer in 2019. June is also the second most popular vacation month in the Midwest, according to a Gallup poll.
This summer, Alvis is all geared up with various programs that provide opportunities for learning and growth. One area of focus is on youth, who are out of school and looking for ways to enjoy summer fun. We are also focused on families, as summer is a traditional time for more family activities and togetherness because kids are out of school and have more time.
One of these programs is SummerQuest: a day camp for youth whose mothers are involved with Amethyst, an Alvis recovery program. Funded by the ADAMH Board, Ohio Department of Mental Health and Addiction Services, and private donations, SummerQuest allows children to participate in age-appropriate activities, go on educational field trips, and take part in outdoor games, sports, and activities. Most importantly, SummerQuest provides supportive counseling for children who experienced trauma in their lives before their mothers came to the Amethyst program for treatment.
The Summer Reading Program allows kids aged K-12 who are involved in our Family and Children's Program, to track their reading progress (similar to reading programs in schools). This program runs from June 15 to August 3. As an immediate reward, they receive one age-appropriate book gifted to them when they embark on their summer reading journey. The children read their books alongside family members and guardians, so the whole family is engaged in the joy of reading. As they come back every two weeks, the children can pick from a batch of prizes when they reach certain milestones. At the end of the summer, they will be able to pick one big prize from a treasure chest.
In addition to our youth and family programs, Alvis staff are committed to supporting mental and physical health and wellness for all clients. Physical health and mental health are interconnected, and Alvis aims to ensure that our clients are able to explore and learn more ways to live healthy, happy lives.
The participation that we see amongst children and families through these programs each year inspires us all to continue in our commitment to making a #180DegreeImpact.
Alvis is a nonprofit human services agency with over 50 years of experience providing highly effective treatment programs in Ohio. Our vision is that communities value a person's potential more than their past. For more information on how Alvis can help you or to learn more about how you can get involved, contact us here.