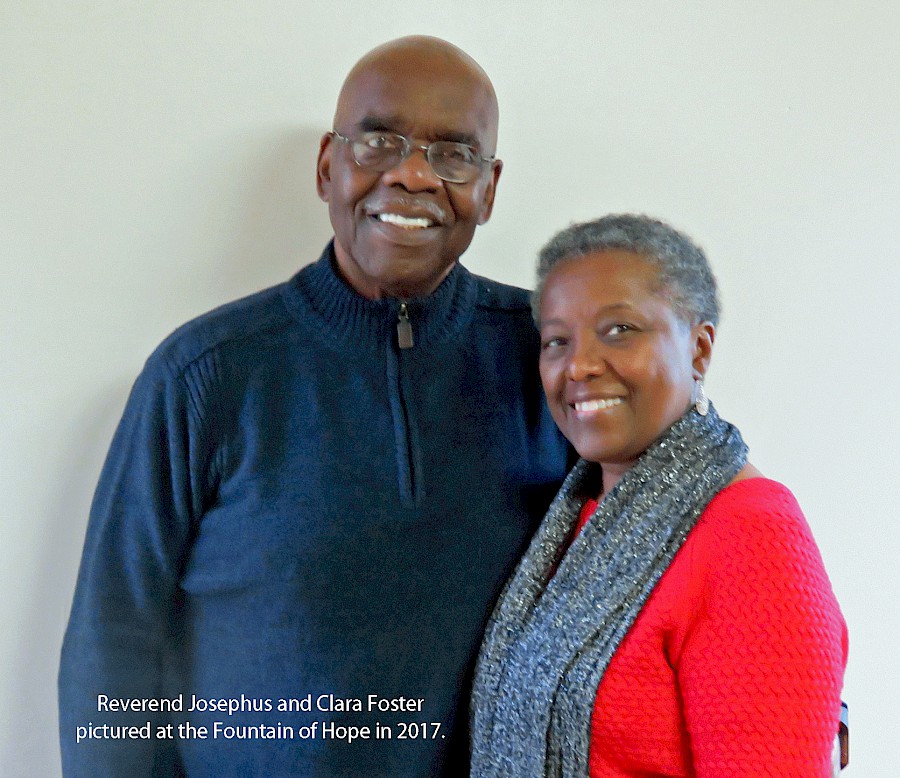 In 1971, Alvis helped Josephus Foster turn his life around. He has never turned back.
"You can't tell how a person is going to turn out just by looking at them. You must be willing to risk something, to give something to help that person grow."
In 1971, when a young Josephus Foster first came to Alvis, he had just completed a nine-year prison sentence for armed robbery and burglary, served at the Ohio Penitentiary in Columbus. (The penitentiary operated from 1834 to 1984 and was demolished in 1998.) Open for less than five years at that point, Alvis consisted of just one house on Bryden Road that only served men. This "halfway house" provided a place to stay and meals as well as guidance from staff that would help each client successfully transition back into the community. Nine months later, Josephus completed the program and left equipped with new skills and behaviors that helped him turn his life around.
At Alvis, we like to call that 180 degree impact. And if you're wondering what 180 degree impact really looks like, look no farther than Rev. Josephus Foster's story.
"When I grew up, I got wrapped up and caught up in a life of crime and deviant behavior," said Rev. Josephus Foster. This lifestyle earned him two prison terms. When he came to Alvis, he was not only ready, but hungry for a change. "At Alvis, I began a new life experience. I went to school, went to groups on employment, self-esteem, budgeting, dress for success - I never missed a group."
With the help of Alvis, Josephus forged a new path, one full of determination and restored confidence. He successfully secured a job at TICO (a program for juvenile offenders), working as a youth leader. He also met Clara and they were married in 1973. He attended school and started working toward his long term goal of helping others. Eventually, he earned a Bachelor of Arts degree from The Ohio State University, and a Master's Degree in Divinity from Mt. Vernon Nazarene College. – earning the title of "Reverend." Years passed with one impactful accomplishment after another. Rev. Foster and Clara also raised 10 children.
Today, Rev. Foster serves as the Executive Director of the Fountain of Hope, an intercity program which he founded in 1981. The organization offers drug prevention and counseling programs, and seeks to help young people improve their self-esteem. At Fountain of Hope, "Rev. Joe" (as the kids call him) provides the same kind of life changing services to others that he had received when Alvis helped him to create his own second chance all those years ago.
Rev. Foster also served as member of the Alvis Board of Trustees from 2002 to 2008, and was selected by the Board of Trustees in 2008 to receive the Founders' Award – Alvis' highest honor. Rev. Foster also continues to give back to the community by loyally serving on the Board of Trustees for Mt. Vernon Nazarene College.
Rev. Foster attributes his success to two factors: his desire to change and Alvis, which provided the tools he needed to turn his life around. Whenever he speaks about his experiences, he always reinforces that every life is worthy of a second chance. And whenever we take a chance and helping a fellow member of our community grow – we also take a chance at creating a true, 180 degree impact.
Gloria Iannucci, Sr. Director, Communications & PR, is the primary author of this blog post.