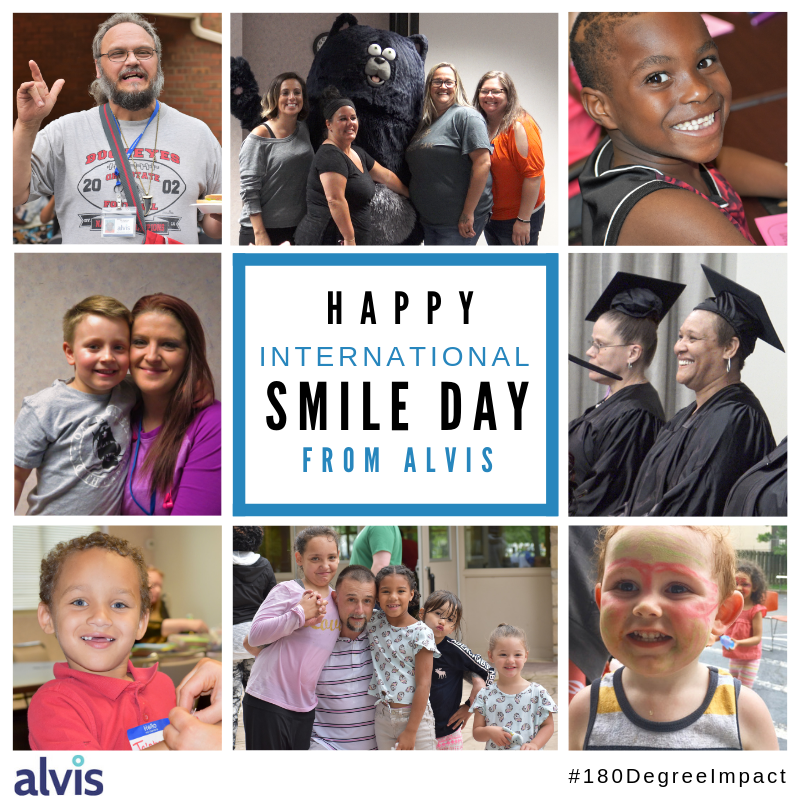 Happy World Smile Day! Today is an opportunity to spread kindness, positivity, and compassion toward others through the simple act of smiling. In making the world a happier place, we can also make ourselves happier. And if you weren't already smiling from discovering that today is World Smile Day, you may want to smile even bigger after reading this blog post for National Smile Day.
There's two days of the year that we get to celebrate the power of the smile! However, today is probably even more of an occasion, because it unites the entire world. Alvis is committed to improving lives, and while many of our clients have gone through true struggle and hardship, our goal is to leave them with the means to make a positive impact on themselves, their families, and their community.
Alvis is a nonprofit human services agency with over 50 years of experience providing highly effective treatment programs in Ohio. Our vision is that communities value a person's potential more than their past. For more information on how Alvis can help you or to learn more about how you can get involved, contact us here.