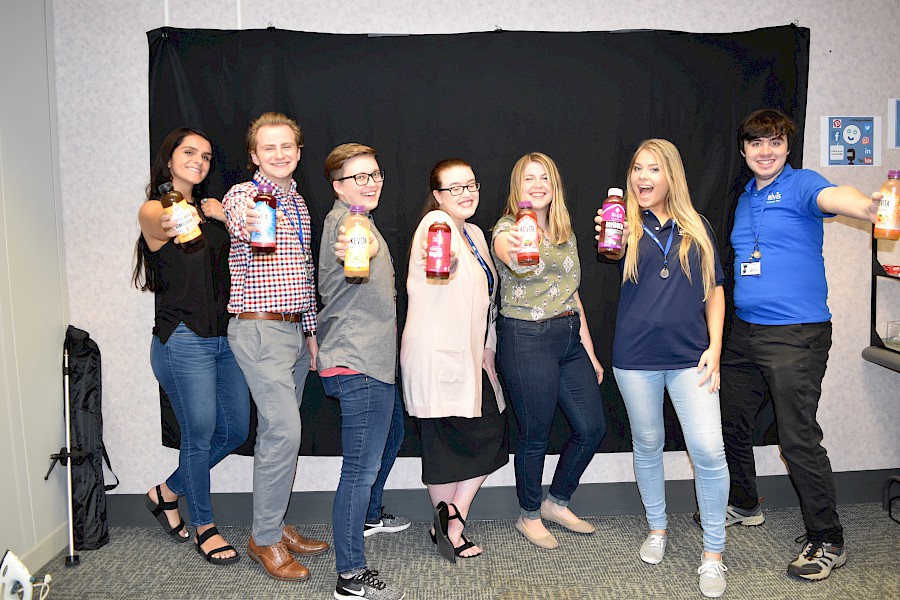 A Day in the Life of an Alvis Intern
Who We Are
Have you ever wondered what an Alvis intern sees, says, and does on a daily basis? Wonder no more! The Alvis interns with the marketing team, led by Priscila Teixeira, are here to share their experiences after interning with Alvis for the summer.
Most of us started in May, and will end our internship in early August. There have been a host of things that we've learned, but most importantly, we've learned that every day varies in the marketing world.
Our videographers, Valerie Orr and Ezra Kinnell, are constantly editing and taking footage of events and interviews. Social media interns, Rebecca Moore and Susanna Eckstein, are frequently researching events and writing up posts. Graphic design intern, Katie Harter, is always creating a beautiful, clever new graphic, while content writer, James Hagerman, can be found writing up blog posts or future interview questions. Kaniese O'Dell, who works with virtually every marketing-related area, conducts logistical research, makes presentations, and analyzes traction for job postings and site data. She also directly interviews people at events and was instrumental in creating our upcoming podcast, 180 Boom!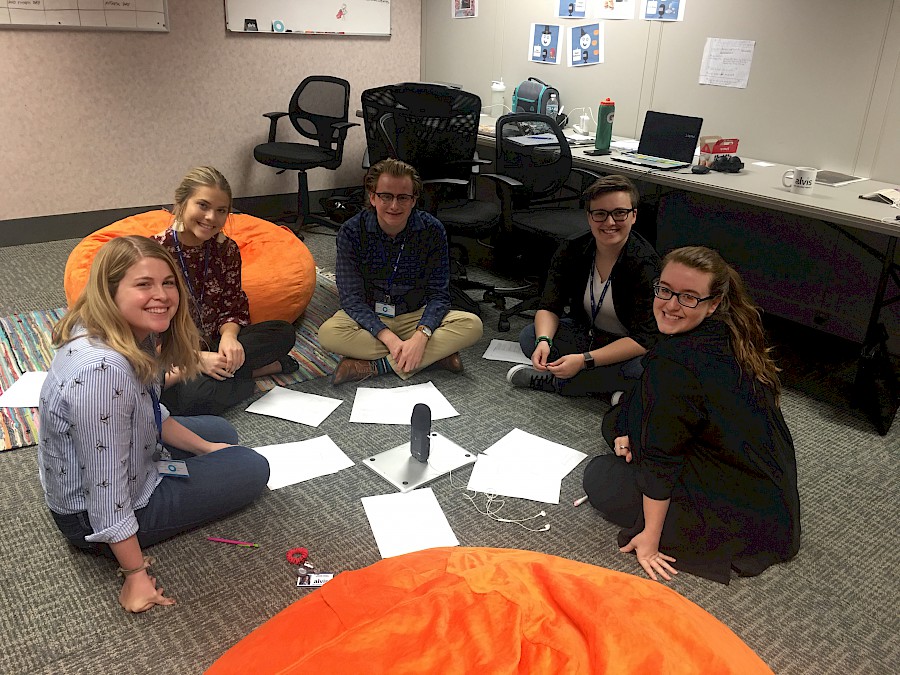 We do many different things, so what does a typical day look like for us?
A Typical Day
Despite everyone's set roles in the team, a typical day varies for everyone. Usually, it means working in the creative room on our respective marketing goals, and sometimes these goals overlap.
"I feel like I do a lot of different things, and I like that. Whether it's taking photos, covering an event, or designing a poster." – Katie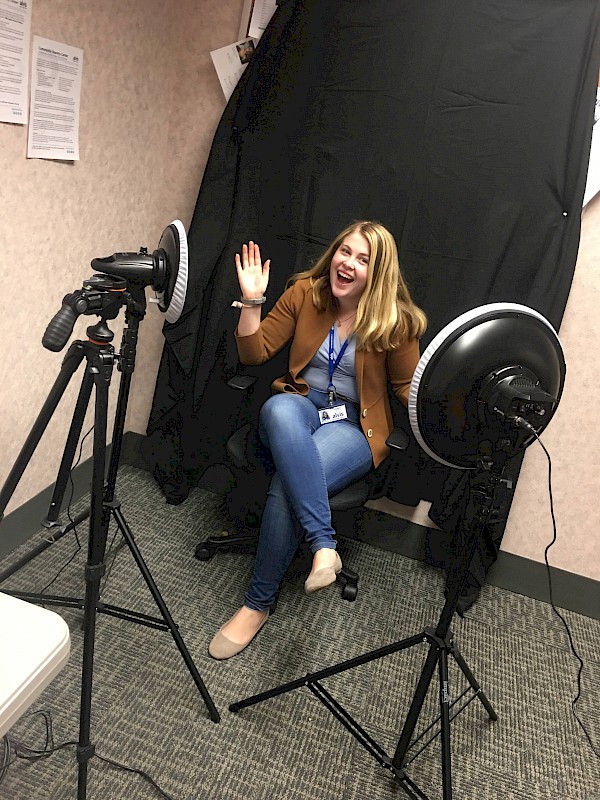 We all have different responsibilities and options regarding our daily pursuits. Priscila encourages interns to practice a wide range of experiences, so they are able to learn different aspects of their role, as well as the innerworkings of the marketing and nonprofit world. With community events, such as a roundtable with Senator Portman, or social media workshops with PRSA, there have been many opportunities for interns to learn.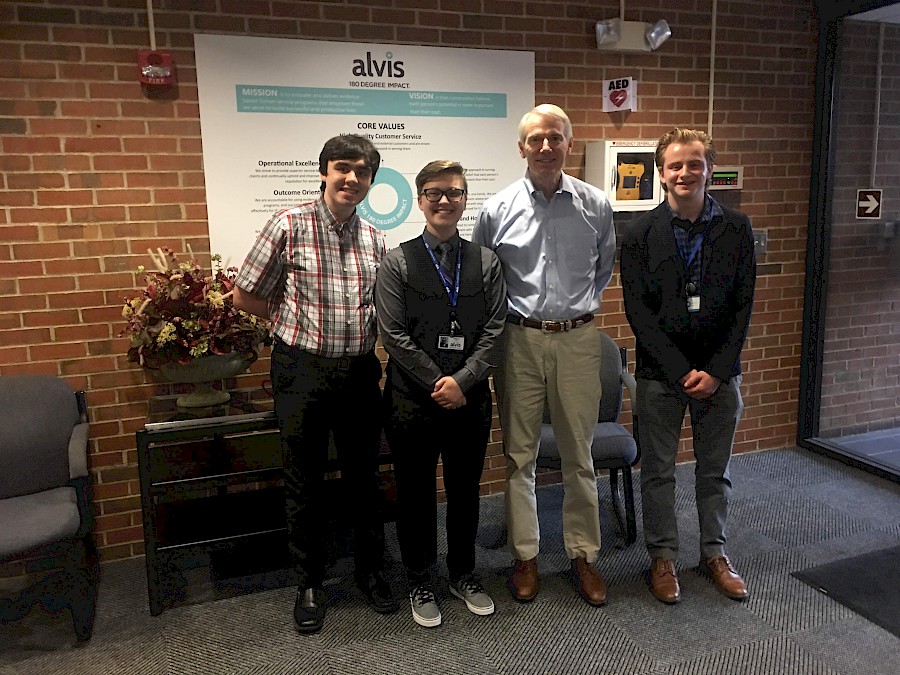 "I love that every day is something new. I definitely find myself looking forward to coming to work with the other interns and staff. We are always brainstorming new ideas which is so fun." – Susanna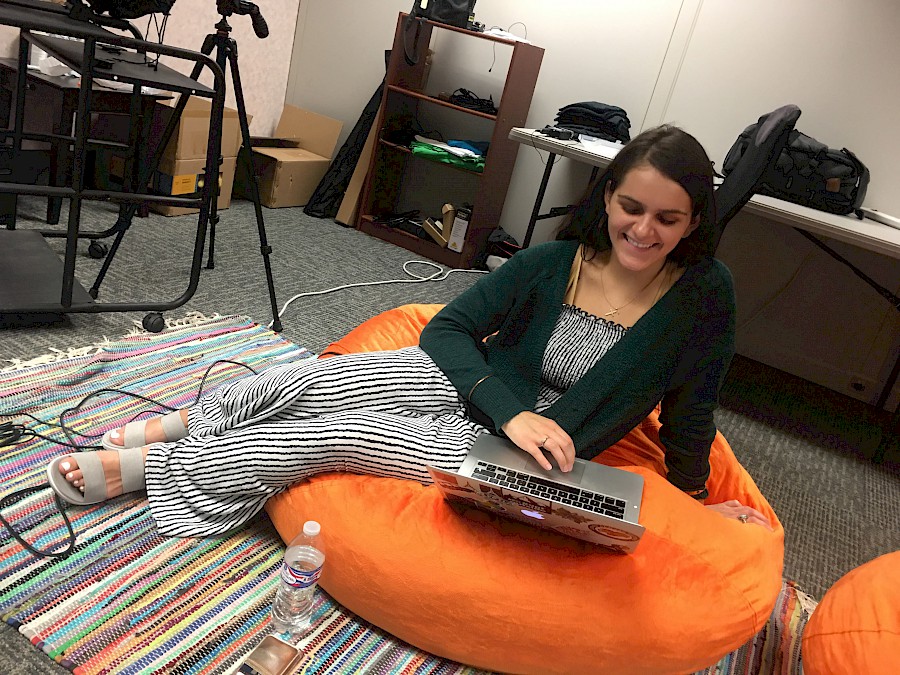 Sometimes, coming to Alvis means getting the opportunity to dabble in other team members' roles, which includes bouncing ideas off of each other for our blogs, SoMe posts, graphic designs, videos, podcast and website. This also sometimes entails putting an all-team effort toward one event or interview session, so all of us may be useful resources for each other when creating relevant content.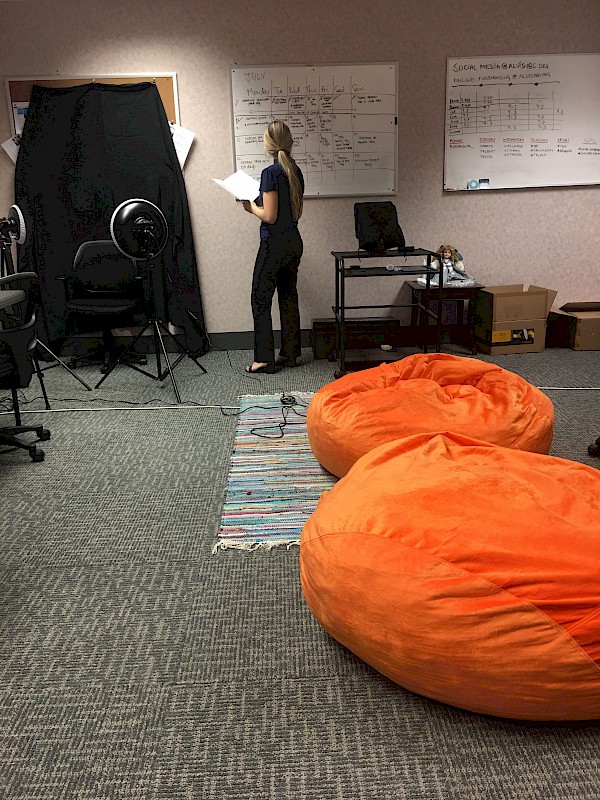 "I love getting to cover such a broad range of topics with my writing every day. One day it could be an event, the next could be a global topic, and after that, it could be an interview with one of the chiefs, or a client." – James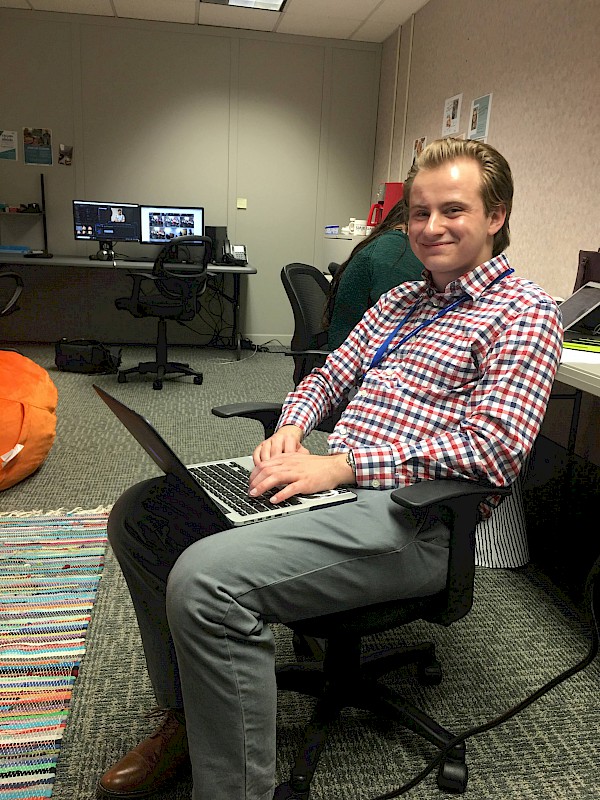 The roles in the marketing intern team are interconnected. When a social media post is covering a national day, many times, a blog post is covering the same one, too, so all three interns involved with the writing will collaborate on their pieces. When a video shows what happens at a kickoff event, graphic designs also highlight some screengrabs from the footage. Interviews or events, many times, necessitate all hands on deck, as they may demand social media and graphic design postings, videos, and transcripts for the related blog post. All of this involves moving—we don't just stay put at the Stella offices, and even when we are at Stella, we may be outside or moving around the building to capture the ever-continuing #180DegreeImpact that Alvis employees are making every day.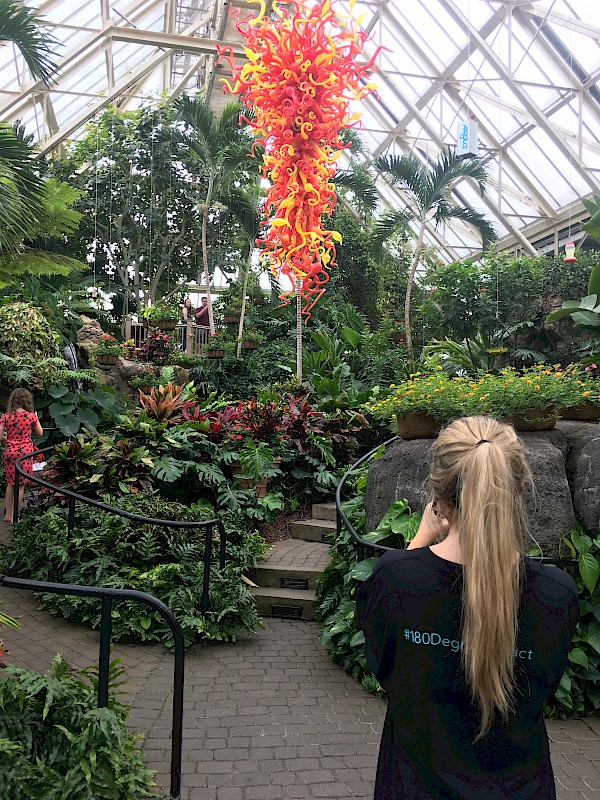 "I like having the other interns with me to brainstorm. When we have one idea it can turn into something way bigger, like Alvi!" – Rebecca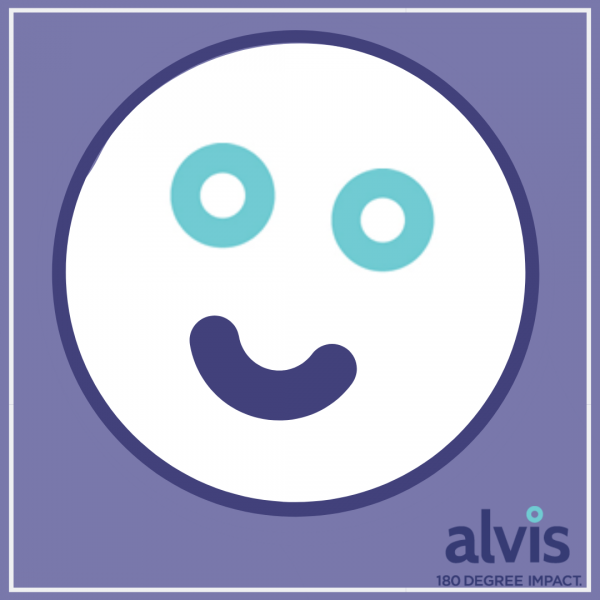 Alvi is our new mascot, designed by Rebecca for a World Emoji Day social media post. After growing super popular around the offices at Stella with fellow interns and employees, Alvi has become Alvis' new voice for graphic designs and social media. Part of the reason that Alvi became so popular is because interns collaborated with the potential ways that he could be used, whether it was through Katie's graphic designs (including animations!), or as a cover for Kaniese's podcast. The creative room for interns on the 2nd floor allows us to sit together so we may easily talk through ideas. It doesn't hurt that all of us get along, too! The atmosphere in the intern office is relaxed, but also active with fresh thinking. There's always something new to create.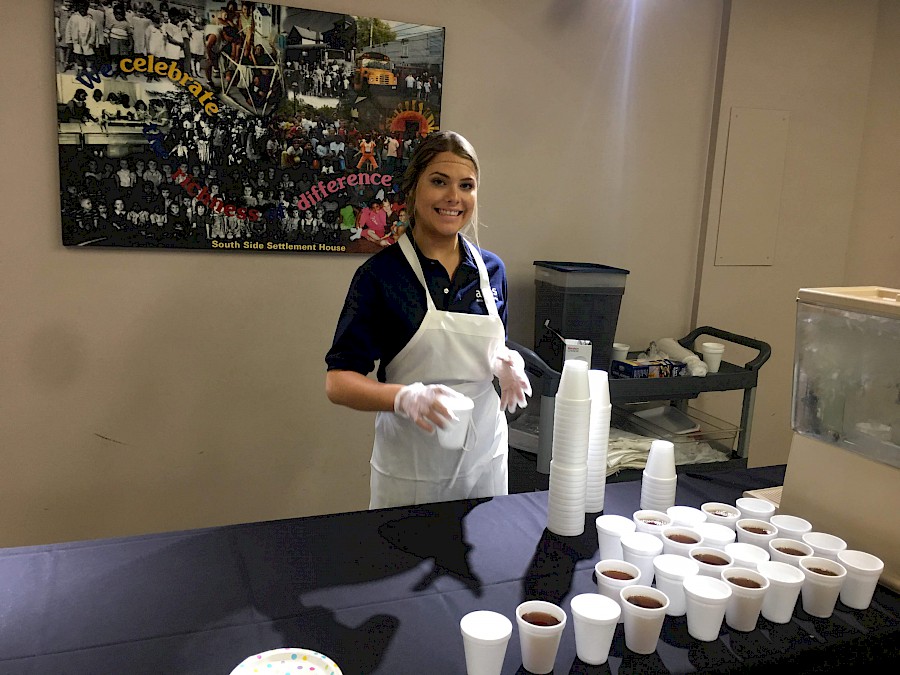 "It's challenging for sure, but rewarding. I've made great connections with the staff here and I've made friends with my fellow creative team. These are my buddies now!" – Valerie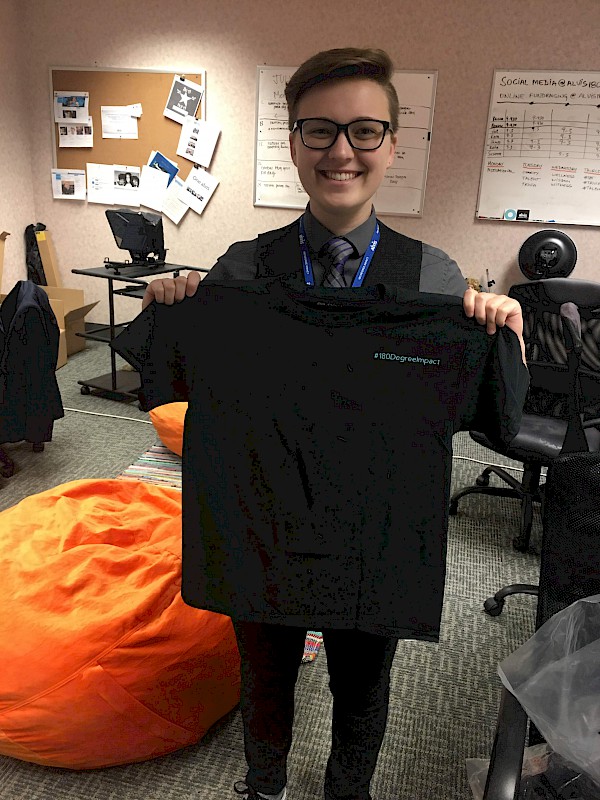 Usually, Priscila directly coordinates projects with specific interns, but we are also encouraged to bring up ideas for posts or creations that we want to work on. Additionally, we interact with other staff members. This has included interviewing chiefs, and other administrative personnel; it also involves working with members of Human Resources, Communications and Resource Development.
"One thing that pretty much sums up a lot of my days is the fun unpredictability. Things change on a daily basis, plans change." – Ezra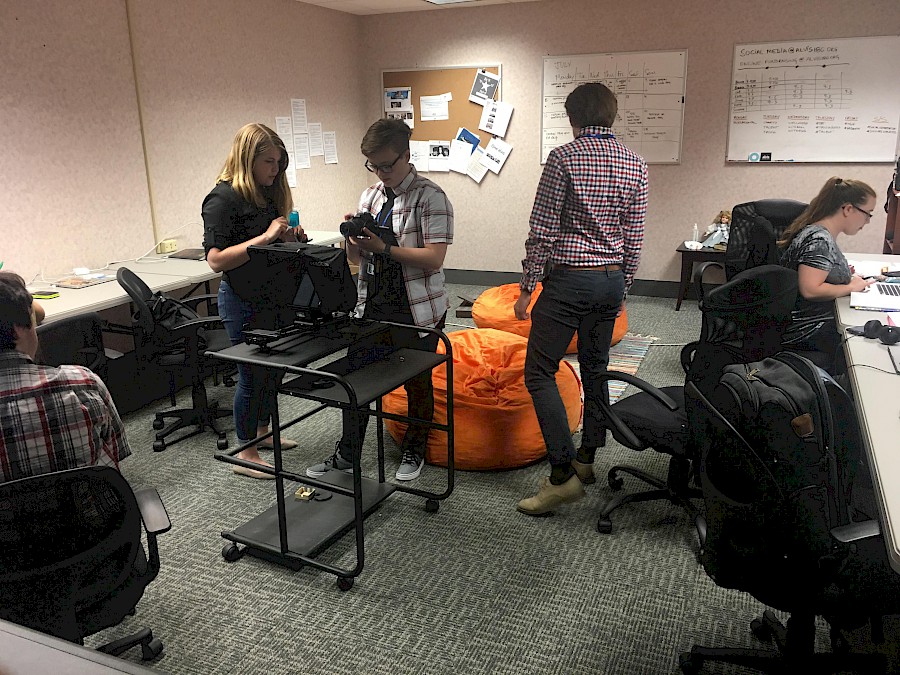 We're typically given lots of time to work on projects and we have our events, interviews, and postings scheduled out (largely coinciding with timelines of what's going on at Alvis). Sometimes, though, priorities change based upon who we can interview, an event we are made aware of, or a new national day that we discover relating to Alvis' mission. There's definitely a rhythm that we adhere to, but we're frequently shifting our sights to complete new projects.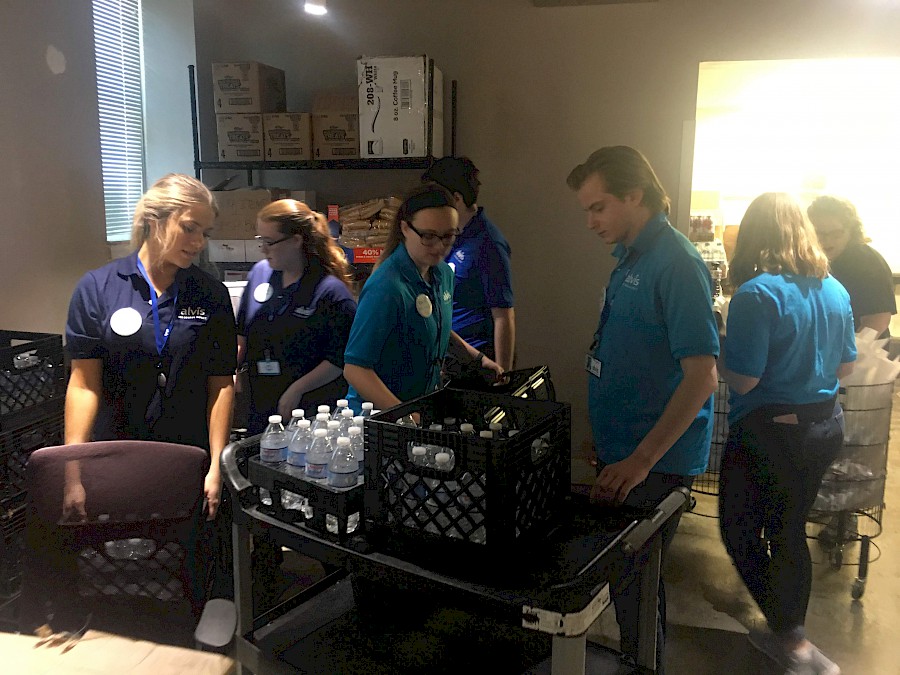 Another thing that adds to the level of unpredictability here is the community outreach our intern team does every week. Weekly, our outreach changes—we've been to a game night at the Ronald McDonald House, we've served food at the Reeb Avenue Center, and we've helped with some of the events put on by Alvis' Family and Children's Program. This community outreach brings us closer to each other, as well as Alvis' mission, and it gives us a broader perspective of the nonprofits that work together in central Ohio.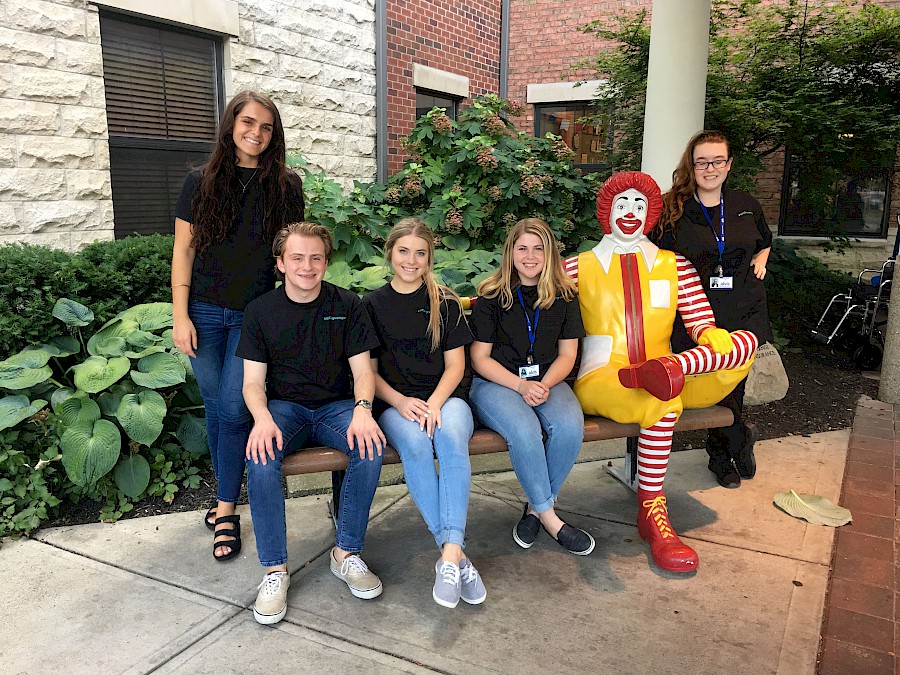 "It has consistency, but it's never the same job. You're always being challenged, and you're always forced to think outside of the box about something new." – Kaniese
This internship has also taught us to think on our feet, while also managing the long-term timespan for projects so that we're able to compensate for things that may arise. We also have learned about the importance of tailoring certain content toward specific marketing endeavors. Collectively, the interns have received valuable creative writing, social media, videography, graphic design, photography, journalistic, and general marketing-related experience.
We have also gained a universal understanding of what it means to work in an office setting, what it means to work in a nonprofit, and what it means to work as a team. Part of the rewarding aspect of this internship is getting to directly and indirectly help other people turn their lives around. The Alvis internship is a give and take relationship that allows interns to take out just as much as they put into their creative, (180Degree) impactful work.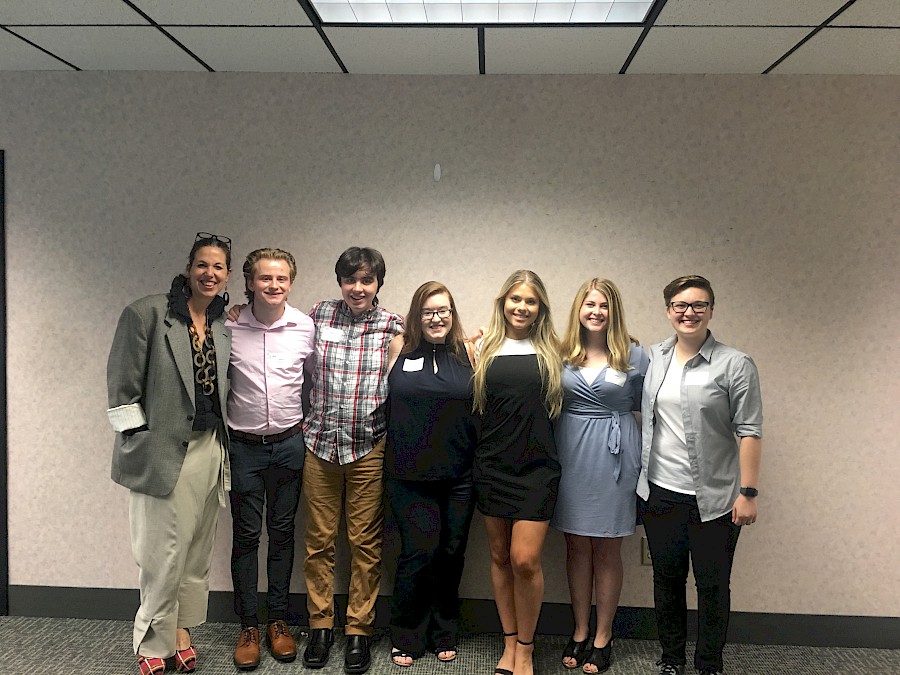 Alvis is a nonprofit human services agency with over 50 years of experience providing highly effective treatment programs in Ohio. Our vision is that communities value a person's potential more than their past. For more information on how Alvis can help you or to learn more about how you can get involved, contact us here.