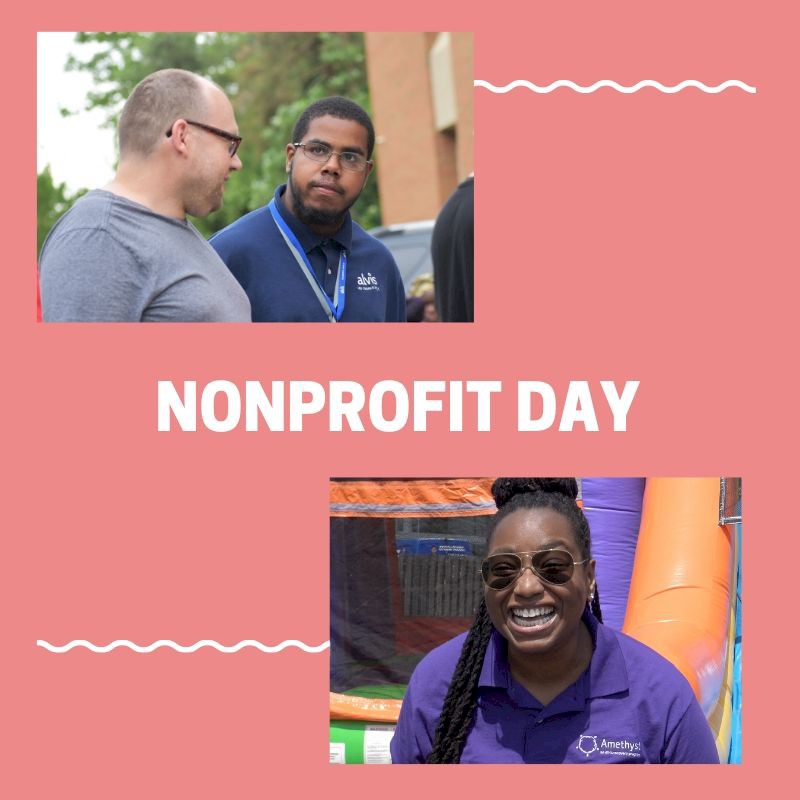 Happy National Nonprofit Day! Today, August 17th, we take the time to raise awareness of fellow nonprofits and appreciate the work that they're doing to strengthen and better our communities.
As a nonprofit human services agency, Alvis is frequently overlapping with other organizations to give clients optimal treatment. Much of our services are provided in-house, but, in cases of specialized behavioral health diagnoses, specific classes that clients want to take (college courses, for example), or receiving job-readiness programming, we frequently refer clients to outside agencies so that they can receive what they need and want so they can reenter into society and work toward their ambitions. Many of these outside agencies are nonprofits.
Just a few of our nonprofit partner agencies include the Reeb Avenue Center, a hub of hope consisting of both basic and skill-developing resources for residents of the Columbus South Side, the YMCA, which provides multitudes of recreation and social services, and Goodwill, which helps individuals find jobs and build necessary career skills.
Our #180DegreeImpact mission centers on turning lives around, but Alvis is not the only nonprofit focused on making a huge impact. We frequently utilize the #180DegreeImpact tagline because we specifically focus on people, and helping them find the strength to bounce back from struggles and challenges that they've faced. Alvis takes a holistic, person-centered approach in its treatment model. Still, other nonprofits also envision making huge impacts through their work, whether it's Reeb's focus on eliminating poverty and bettering lives for residents of the Columbus South Side, the YMCA's commitment to community health and wellness, or Goodwill's drive to eliminating barriers that keep people from succeeding in their efforts to seek employability. Again—these are just a few of our nonprofit community partners—and we also celebrate the work that non-human service nonprofits are doing. All kinds of nonprofits are making amazing strides in bettering humanity and the world.
We also take this day to thank our donors, who have given their money, and our volunteers, who have given their time, to changing lives for the better. We would not be able to reach our goals without you!
Alvis is a nonprofit human services agency with over 50 years of experience providing highly effective treatment programs in Ohio. Our vision is that communities value a person's potential more than their past. For more information on how Alvis can help you or to learn more about how you can get involved, contact us here.