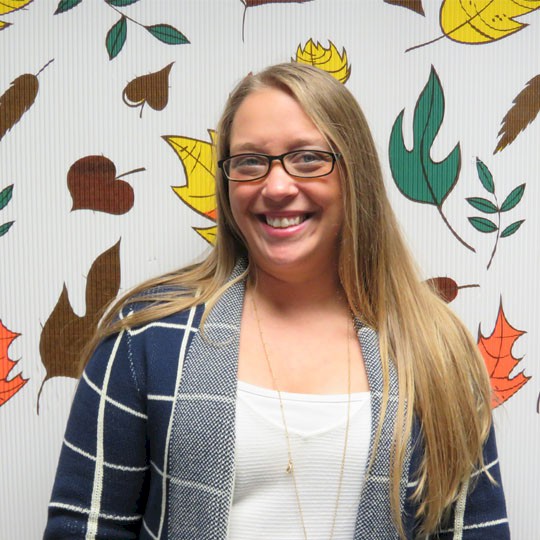 Growing up in an unstable home, Jamie developed an addiction to drugs as a way to cope with her pain. Her addiction caught up with her when she was pulled over with drugs in her car.
"It was the first time I'd been in trouble. First felony," says Jamie. Her 5 year old daughter was also in the car when she got stopped, resulting in her daughter's immediate placement into foster care. Jamie was left feeling helpless and hopeless.
It became a turning point for her and it was the beginning of Alvis' 180 degree impact on Jamie's life. Because when she went to court, the judge said that Jamie could go to the Alvis program and complete treatment as an alternative to going to prison.
Jamie arrived at Alvis in July of 2018. Over the next four months, she participated in treatment services, trauma counseling, workforce development programming and more. Along with her two older daughters who were living with other family members, Jamie also completed the Family and Children's Program. This is a specialized treatment program that helps to reconnect, rebuild and strengthen families torn apart by addiction and justice involvement.
The stable living environment that Alvis provided her and the counseling and support she received from staff turned out to be the change Jamie needed. "I completed all programming in four months," said Jamie. Alvis also helped to connect her to sober housing that is close to her family in Wooster, so that when she was discharged from Alvis, she still had support for her new way of life.
Jamie's story isn't complete yet, but because of Alvis and her commitment to sober living, the odds for success are in her favor. She is working to regain custody of her youngest daughter, has secured employment, and has a whole new outlook on life.
Alvis was able to help Jamie change her story thanks to the investment of others in our programs and services. You can join them and help to change one more story before the end of the year. Please consider donating to Alvis today and giving one more person the tools they need to turn their life around by 180 degrees.