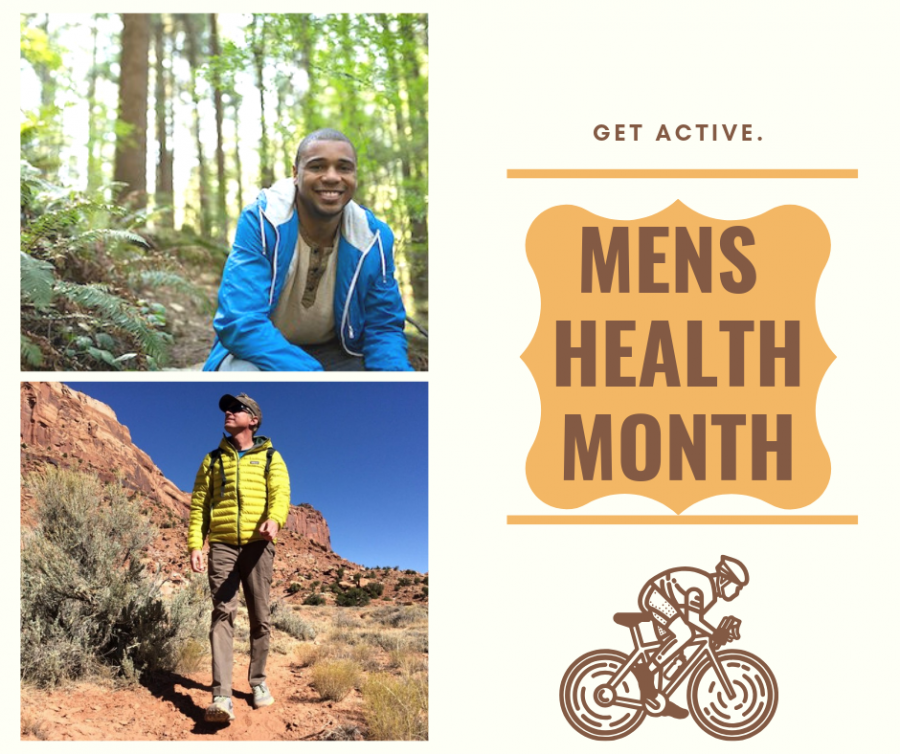 Apart from being known for iced tea, longer days, and fun in the sun, June is also Men's Health Month! Alvis celebrates its male clients and the work they are doing on their journeys through treatment, recovery, and empowerment.
Men's Health Month seeks to raise awareness of the preventable health concerns and diseases that men face, while simultaneously encouraging early detection and treatment of these diseases. June 11th-17th, leading up to and including Father's Day, has also been designated as Men's Health Week internationally.
Dubbed a "silent health crisis," men tend to "live sicker" and "die younger" than women, according to Dr. David Gremillion, of Men's Health Network. This is influenced by both physical and mental health issues that men, in particular, face. Men have a higher rate of suicide than women, account for 92% of workplace-related injuries, and are more likely to be uninsured. Across all ages and ethnicities, they are more likely to avoid seeking out help from licensed health professionals when they do have physical or mental illnesses. According to an article by Lea Winerman with the American Psychological Association (APA), this is largely due to the way that our society socializes men. The traditional masculine gender role encourages them to hide emotion, lack vulnerability, and "tough it out." Winerman quotes Jill Berger, PhD, who finds that this masculine role is akin to the "Marlboro man—tough, ideal, and unemotional—that just isn't compatible with therapy."
In Ohio, men lead in death rates from cardiovascular disease, cancer, CLRD, injuries, diabetes, flu/pneumonia, suicide, and kidney disease. While not all of these are preventable, regular check-ups can allow for early detection, which can be life-saving. The more that we raise men's awareness of the importance of seeking out help, expressing vulnerabilities, and practicing a healthy way of life, the more we will empower men to build successful and productive lives.
The positive message of Men's Health Month is translated through the actions of the many Alvis clients in programs addressing their justice involvement, behavioral healthcare needs (including addiction), and intellectual/developmental disabilities. It can be especially challenging for anyone to seek help and realize the strength within themselves to embrace a #180DegreeImpact in order to turn their lives around. We applaud our male clients who have transformed their lives and who are reentering our community and living healthy, productive lives, while also empathizing and encouraging those who are on the journey alongside them.
We also thank our staff, physicians, clinicians, and therapists for the work that they do to address and combat the various health concerns and to overcome the stigmas that are common detriments to men's health and wellbeing.
Alvis is a nonprofit human services agency with over 50 years of experience providing highly effective treatment programs in Ohio. Our vision is that communities value a person's potential more than their past. For more information on how Alvis can help you or to learn more about how you can get involved, contact us here.