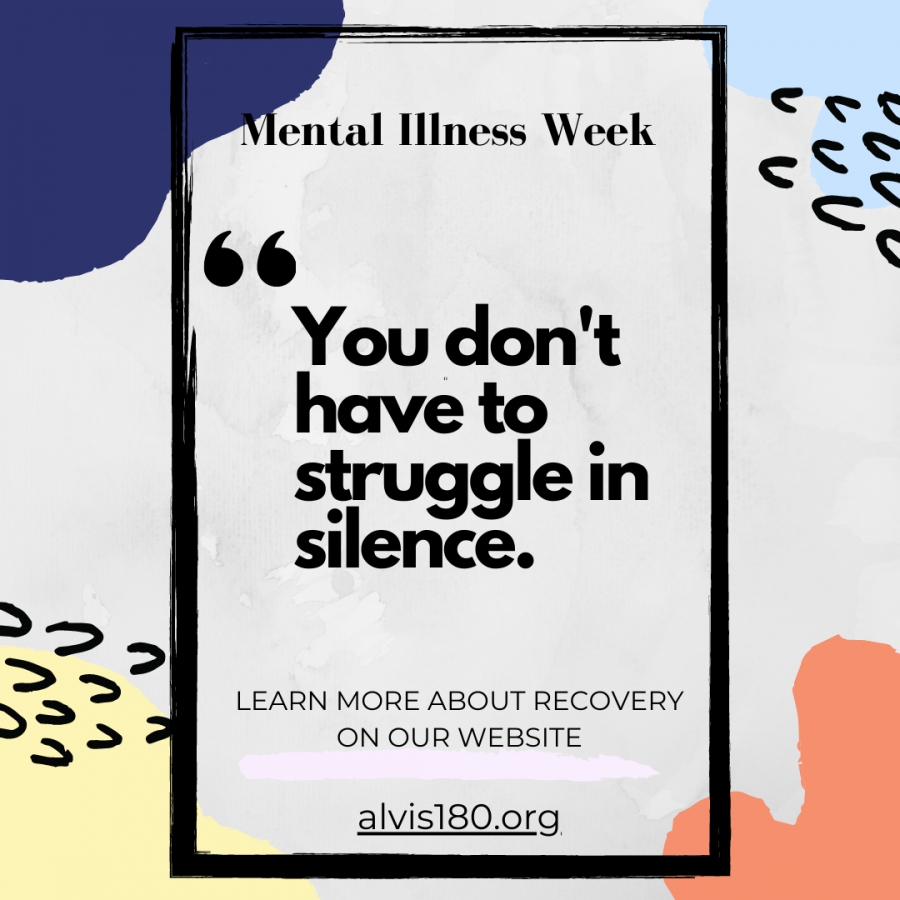 "Sometimes, the people around you won't understand your journey. They don't need to; it's not for them."

—Joubert Botha
Mental illness Awareness Week occurs every year from October 4th to October 10th to educate the masses regarding mental illness and increase awareness among the youth. Some of the various mental diseases discussed during mental illness awareness week include bipolar disorder, major depressive disorder, and schizophrenia.
During the Mental Illness Awareness Week, participants across the United States and the National Alliance on Mental Illness raise the public's awareness of mental illness symptoms and its prevalence in society. During this week, various organizations of mental health fight off the stigma attached to mental illness.
Mental Illness Awareness Week Activities
There are various activities that an organization or an individual can do to celebrate the mental health awareness week 2020.
Plan an Event
Planning an event in person is one of the best methods for raising awareness of the mental illness and its stigma. Not only that, but it also unites the people of your community for a common cause. The various events you can plan are bake sales, art shows, golf tournaments, dinners, galas, and concerts. There are no limitations to what event you can prepare because you will have plenty of options for different kinds of fundraising events.
Spread Awareness
We live in a world where media is being used in a vast amount. Thus, various individuals worldwide take advantage of their social media platforms to shed light on the issues that need to be spoken. You can use your platform to spread awareness on the importance of mental health and why we must speak up about it more. Various social media platforms such as Twitter and Facebook can be one of the best platforms to inspire people and be more involved in mental illness movements.
Encourage Kind-Words
If you hear someone talk about mental health or mental illnesses negatively, politely confront them, and tell them about their words' impact. Person-centered language is such a practice that allows an individual to separate the mental illness symptoms from a person with thoughtful terms.
Mental Illness Signs
Mental illness is widespread, and it is more common than we know. That is why it is essential to recognize the warning signs of mental illness beforehand. Some of the warning signs of mental illness are as follows;
Excessively high or low moods.
Social withdrawal.
Long-lasting irritability or sadness.
Dramatic changes in eating or sleeping habits.
Excessive anxiety, worry, or fear.
Mental Illness Causes
Family history or genes.
Life experiences such as an abusive past or stress, mostly in childhood.
A chemical imbalance in one's brains that might have been caused by biological factors.
Traumatic injury on brains.
Use of recreational drugs or alcohol.
Medical severe illness such as cancer or schizophrenia.
Not having many friends, feeling of isolation overcoming you.
How Alvis is Helping people with Mental Illness
If you or someone you know has a mental illness, there is always a second chance to recover again. The majority of individuals diagnosed with mental illness achieve recovery and strength through various programs and treatment methods.
There are programs offered by Alvis that help heal the patients of mental illness. Some of the behavioral health services provided by Alvis that help those patients who are suffering from mental health issues are;
You, Will, be Okay
One of the most important messages that we'd like to put forth on this mental health awareness week 2020 is; the recovery path is never easy, but it is always worth it. Whether you or someone you know is suffering from depression or anxiety, you can always seek the proper treatment and the right programs to heal. Life's circumstances often cause scars on our hearts that make life a little hard to live. If you decide to join one of Alvis's programs, you can turn your life around. Five years later, when you look back at your life, you'd be proud of how far you've come. You'll be proud of how bravely you overcame everything life threw your way. The pain you are feeling today shall be the source of your strength tomorrow. Just wait and have faith. One day, you shall be okay.
Alvis is a nonprofit human services agency with over 50 years of experience. We believe in the power of second chances and coming together as one community to affect change. With our reentry, behavioral health, developmental disabilities, workforce development, family and children's services, and the community, we can make a lasting 180 impact. Learn more about Alvis and how you can get involved at alvis180.org.