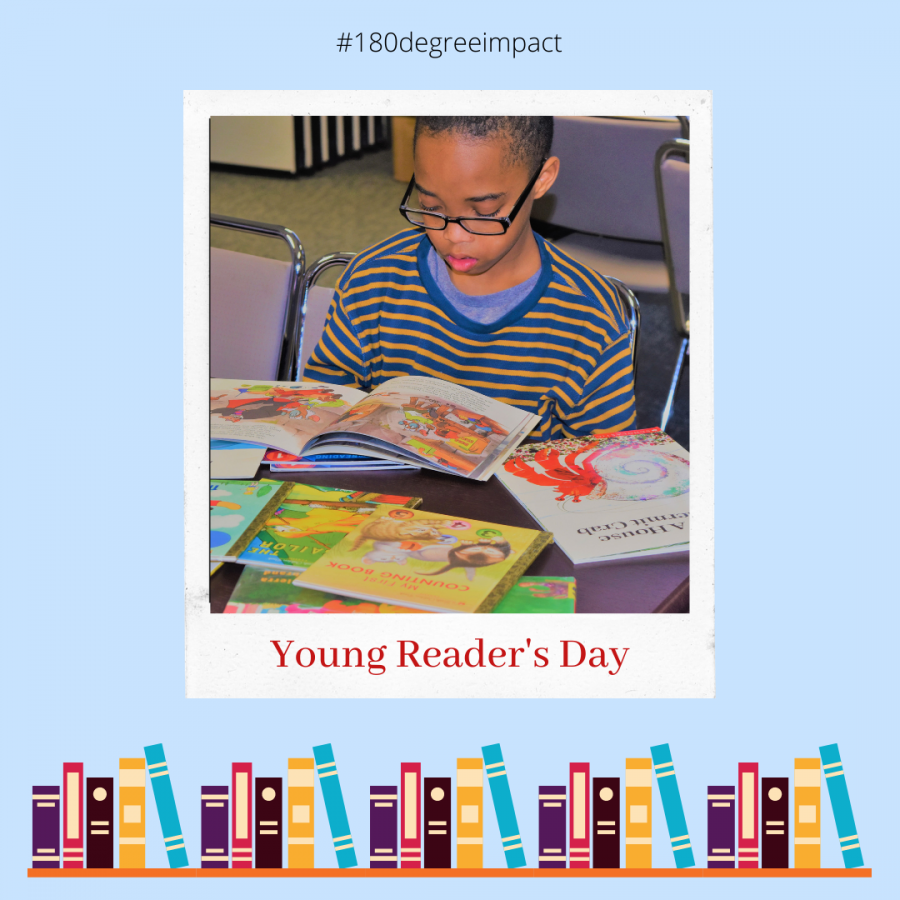 "Literature is the safe and traditional vehicle through which we learn about the world and pass on values from one generation to the next. Books save lives."

—Laurie Anderson
Academic institutions and parents worldwide celebrate Young Readers Day on the second Tuesday of November. The Young Readers day is an auspicious occasion for parents to commence a celebration with their children by reading to them and with them.
On Young Readers Day 2020, read a book for your children, no matter how small or long the book might be. When a parent reads books to his/her child, it provides the child with the background knowledge on their young world, which helps him/her make sense of what he/she sees, reads, and hears. Reading has proven to be far more effective than playing video games or watching TV.
As an intelligent investment towards your child's future, select intriguing books with creative stories, innovative characters, an exciting storyline with a moral lesson behind it. Early age reading is a complex interaction between a reader and text, shaped by his early knowledge, attitude, experiences, and language community, which is socially and culturally situated.
Research shows that regular reading has a significant improvement in one's brain's connectivity by increasing their comprehension and vocabulary by empowering them to empathize with other people. Reading is a good daily habit for all children.
It is said that a person who reads literary fiction and stories while exploring its character's inner lives show a heightened ability to understand the beliefs and feelings of those around them. This feeling is known as the "Theory of mind". A child who reads can more easily empathizes with the feelings of others. He/She grows up to be a more compassionate individual.
Young Readers at Alvis
Your contributions and donations play a crucial role in helping our clients. Would you like to make a difference in someone's life? Help our children and families turning their lives around #180degreeimpact. Donate and/or volunteer with us. We need you! Email: volunteer@alvis180.org
Do you wish to improve your child reading habits? It is never too late! Let the Young Readers Day 2020 be that day of change. Be inspired and move forward with it. Grab a book and make it happen!
Alvis is a nonprofit human services agency with over 50 years of experience. We believe in the power of second chances and coming together as one community to affect change. With our reentry, behavioral health, developmental disabilities, workforce development, family and children's services; we can make a lasting 180 impact. Learn more about Alvis and how you can get involved at alvis180.org