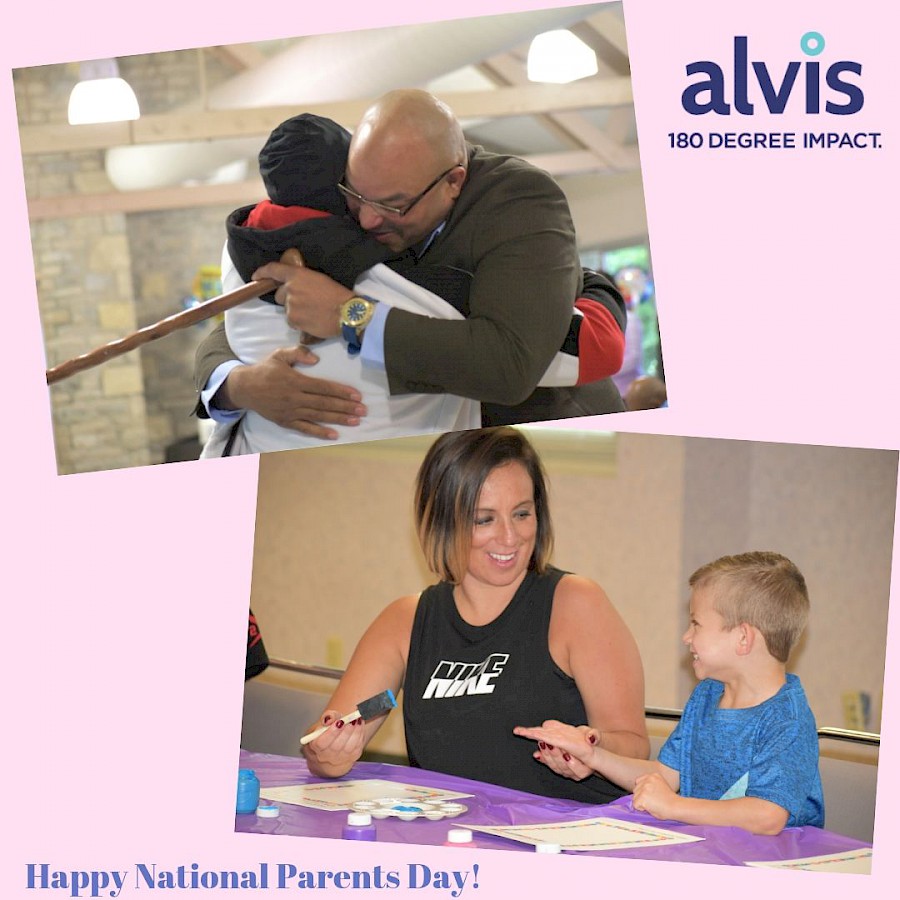 Today, July 28th, is National Parents' Day! National Parents' Day, which was established as a national day in 1994, is held on the fourth Sunday of July. We do already celebrate Mother's Day and Father's Day, but National Parents' Day fixates even more on parenting. Whether a child has one parent, two parents, step-parents, or caring guardians in their lives, these figures are highly influential regarding a child's wellbeing and success. According to a magazine article published by UC Berkeley, a study from the University of Chicago found that parents with higher levels of shared emotional empathy and awareness of injustice directly influenced their children's ability to detect prosocial (positive) or antisocial (negative) behavior. Another post from Talk About Giving provides statistics denoting the influence that parents have concerning children's high risk behaviors, education, automobile safety, and even their philanthropic endeavors. Parents serve as role models in regards to these behaviors.
While Alvis loves celebrating Mother's Day and Father's Day, Parents' day equally ties into Alvis' mission (perhaps even more directly), because it actually focuses on the role that parents play in their children's lives. Our world is ridden with detriments and challenges to children's happiness, ambitions, and security. Parents and parent-like figures are key in modeling good behaviors for their children.
Alvis has a Family and Children's Program, the Amethyst program, and many clients with children who are determined to reunite with their families. We understand the importance of family, and how strong, healthy families directly enhance the strength of communities. This day serves as a reminder that parents and parent-like figures are central in the development of children, and we celebrate these people who are caring, kind, and shining light in the right direction for their children, so that our world may have a brighter future.
Alvis is a nonprofit human services agency with over 50 years of experience providing highly effective treatment programs in Ohio. Our vision is that communities value a person's potential more than their past. For more information on how Alvis can help you or to learn more about how you can get involved, contact us here.