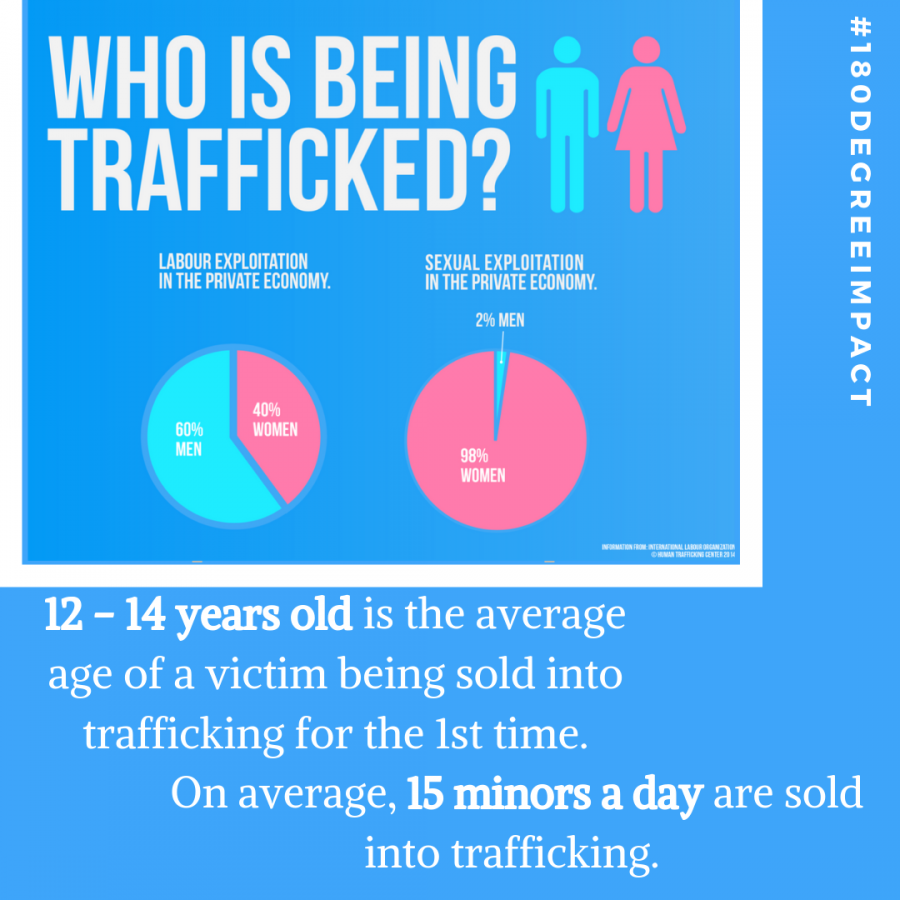 Today, July 30th, is World Day Against Trafficking in Persons. Human trafficking is the illegal transporting of women, men, and children, typically for the purposes of forced labor or sex. It's a modern-day form of slavery.
The following paragraph consists of information from the United Nations:
The number of convicted traffickers and reported victims is rising, implying that efforts to combat human trafficking and human trafficking itself are both on the rise. Trafficking occurs worldwide, and 58% of victims are trafficked within their own country. Women and girls account for the majority of sex trafficking victims, and make up 35% of those trafficked for forced labor. In response to these staggering numbers, the United Nations General Assembly adopted the Global Plan of Action to Combat Trafficking in Persons, and a chief provision of the plan allows for victims to receive assistance through grants to specialized NGOs (non-governmental organizations). Another recently-instated New York Declaration, produced at the UN Summit for Refugees and Migrants, includes three concrete actions against human trafficking adopted by the countries in the Declaration.
The United Nations Office on Drugs and Crime created this international day as a means to evoke government action, and stress the responsibility governments have in engaging with this world crisis. According to Human Rights First, approximately 24.9 million people are current victims of human trafficking, and 25% are children. The majority of trafficked persons (64%) are exploited for forced labor, and of those 16 million people, the highest percentage work in construction, manufacturing, mining, or hospitality. 4.8 million people (19% of victims) are estimated to be undergoing sexual exploitation, and the rest are exploited by state-imposed labor. Prosecutions regarding human trafficking are also exceedingly low in comparison to the estimated crimes.
Alvis stands with survivors and current victims of human trafficking. A percentage of our clients are survivors of human trafficking, and we house some of them in our CHAT House, which is specifically designated to provide reentry services for women who have been caught in the system of human trafficking. There are also a portion of human trafficking survivors enrolled in our Amethyst program. Many of these women are graduates of the CATCH Court, which is a creation of Judge Paul Herbert that focuses on rehabilitation and reentry services for women trafficking survivors.
CATCH Court, contrary to a regular court session, does not focus on sentencing, but rather, ensuring trauma-informed, rehabilitative care, so that survivors of sex trafficking are able to escape that damaging way of life. In turn, they receive support and resources so that they are empowered to take life back into their own hands. Alvis commends the CATCH Court for being an effective form of governmental intervention against human trafficking.
We call for increased government action against human trafficking nationwide and worldwide, while also standing with victims and survivors.
Alvis is a nonprofit human services agency with over 50 years of experience providing highly effective treatment programs in Ohio. Our vision is that communities value a person's potential more than their past. For more information on how Alvis can help you or to learn more about how you can get involved, contact us here.