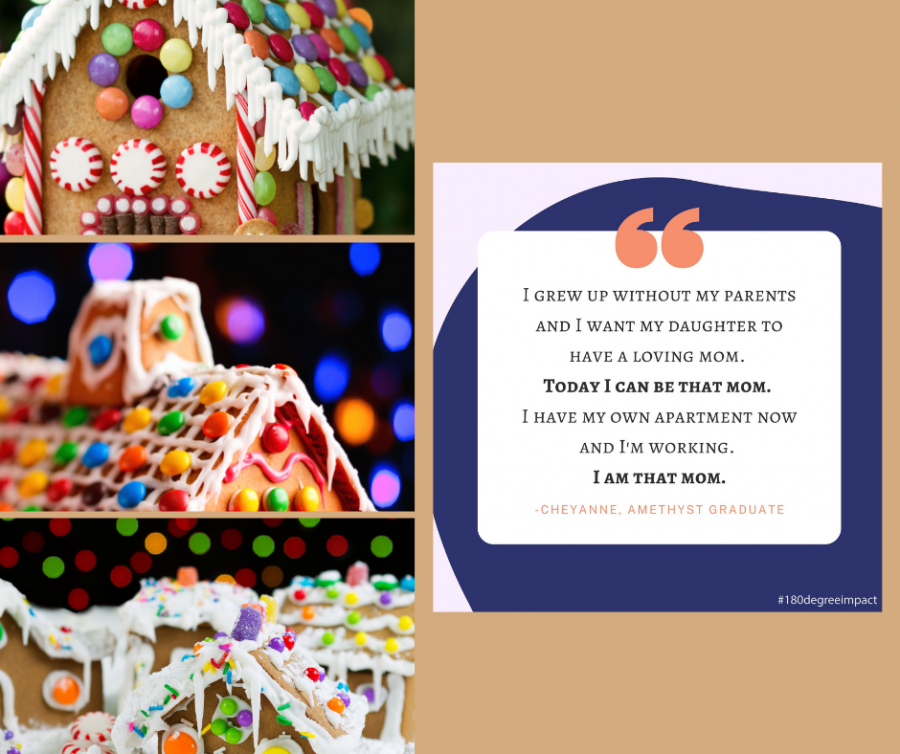 December 3rd marked the National Roof Over Your Head Day. After a long day of work, many people worldwide go back home to their family and friends. On a hot summer day or a cold winter evening working an 8-hour shift, our homes are there to welcome us into a warm embrace of comfort. While many of us enjoy these everyday comforts of life, thousands of people have nowhere to lay their heads at the end of the day.
Roof Over Your Head day was created to bring awareness to the hundreds of homeless people who don't have the basic needs to live a healthy and safe lifestyle. According to Days of the Year, "100 million people are estimated to not have a roof over their head, and of those that do, 1.6 billion are seen as having inadequate housing for themselves and their family." Thousands of people across the nation, from young teenagers to elderly veterans, suffer from homelessness. Now that there is a global pandemic, it has become incredibly hard for those without homes to seek shelters. Many shelters have limited the number of people they are accepting due to the Covid-19 social distancing rules. The CDC states, "People experiencing unsheltered homelessness (those sleeping outside or in places not meant for human habitation) may be at risk for infection when there is community spread of COVID-19." National Roof Over Your Head Day is known throughout the United States to appreciate the things in our everyday lives we take for granted.
It's easy for us to get caught up in the daily distractions, especially when faced with a pandemic. The coronavirus pandemic has shaken the entire nation, and we are just getting back to our "new normal." With the onslaught of the coronavirus and the coming winter that brings out seasonal depression, it's easy to get lost in our minds. No matter how hard and busy life may become, we have to appreciate what we have, and that's what National Roof Over Your Head Day is all about.
Here at Alvis, we pride ourselves on making every person who walks in our doors feel better than they did when they first came in. At Alvis many of our clients have suffered from homelessness, but with our wonderful staff and programs we help stop the homelessness that many face. One of the many popular programs that Alvis provides for our clients is our re-entry program. There is a large population of people who have been in the correctional system who have found themselves homeless. As part of our Residential Re-entry program, we offer a comprehensive range of services designed to help people transitioning from the corrections system back into the community.
Our Residential Re-entry services include cognitive-behavioral treatment using the Equip Program, chemical dependency treatment, workforce development, case management, housing assistance and strong linkages to community services and resources. Together, they provide our clients with the support they need to transition back to their homes, families, and communities. Like many of our programs here at Alvis, we offer many alternative programs for our clients to receive quality housing.
Entering the last month of 2020, we should all sit back and appreciate the things we take for granted. Roof Over Your Head Day is not only a day that we should appreciate our homes, but we should appreciate the people in them. Roof Over Your Head appreciation should not stop there. We should show gratitude and appreciation to the many things we take for granted in life. Here are four fun ways we can incorporate gratitude into our daily routines.
Celebrate the "Little Things."
Don't be afraid to show happiness for the "little things" in life. Celebrate the sun rising, celebrate the sound of a loved one's laughter, celebrate nature. There are so many ways to celebrate the "little things" we just have to make it an active choice in our lives.
1. Keep an Appreciation Journal
Get a notebook or even sticky notes and write down one thing each day that you appreciate. Research has shown that when we write down daily things, we are grateful for people to have a more positive outlook on life and a positive mood.
2. "Stop and Smell the Roses"
Get outside and move! Go for a walk in a park or take a quick lap around the neighborhood. You might get some porch and gardening decorating inspiration. As you are on your walk, look around and notice the beauty.
3. Volunteer
The best way to appreciate what you have is to give back to those who don't have much. Many places like Alvis offer ways we can give back to our community. Not only does volunteering help give people the basic needs to live a healthy and happy life, but volunteering gives us purpose. Volunteering may look different because of the pandemic, but many people need services that only volunteers can provide. If you would like to become a part of the Alvis community or find volunteer opportunities in your community, please contact us.