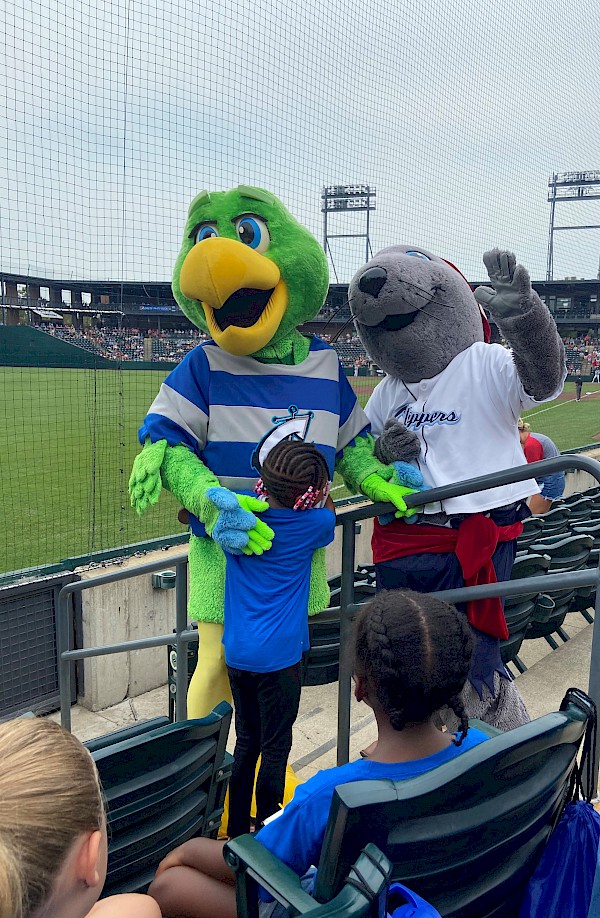 Even with the scorching heat and humidity, you could tell the SummerQuest campers and staff were excited to spend a day out at the ball game! Their summer has been jam-packed with trips to The Wilds, kayaking excursions, equine therapy, and more.
On today's trip, one of the moms in attendance, Joelle, commented on how much the SummerQuest program means to her as a woman in recovery:
"I can't even begin to thank the SummerQuest staff enough. They will bend over backwards to make sure we're taken care of…All of the field trips we've been able to go on this summer have been so much fun for me and my daughter. I'm so happy to be able to experience these things with her in a safe environment."
I could tell that one of the kids' favorite moments was when someone from State Auto came into the stands and started throwing out State Auto branded, light blue t-shirts. The campers were jumping up and down trying to get a hold of one and many of them changed into their shirts after getting them. One really upbeat and bright boy, Josiah, even caught a baseball!
SummerQuest Program Manager, Janet George, explained how important it is for these kids to have fun,
"These children have been through so, so much trauma. It is so important to enrich them and give them new experiences."