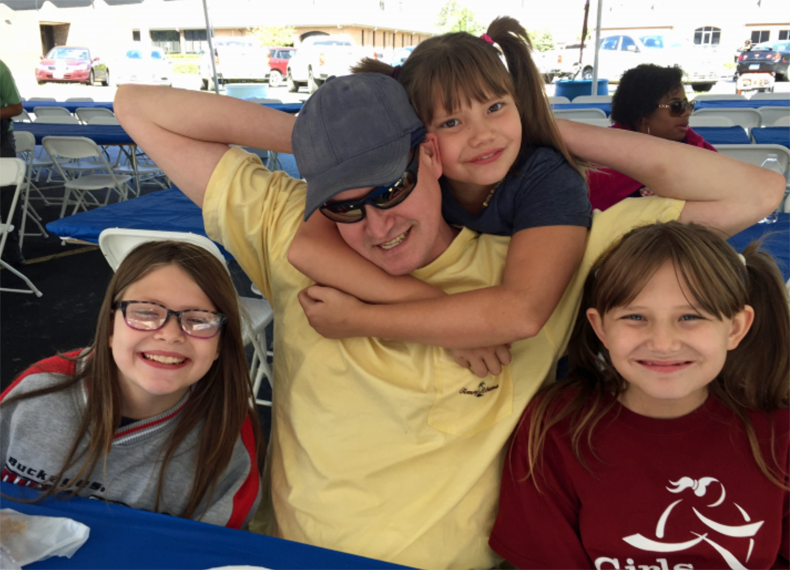 Your gift to Alvis is making a BIG IMPACT on our clients.
Your donations empower the STORY OF RECOVERY
Devony struggled with addiction for years and is now on her journey to recovery. She and her son are in recovery housing at Amethyst, an Alvis recovery program. She's also in college and studying to become a nurse - so she can help others. Stories like this inspire us all to be a part of the change, making the story of recovery IMPACTFUL.
Your donations empower the STORY OF STRONGER FAMILIES AND COMMUNITIES
Robert is currently at an Alvis residential reeentry program. As a father of three, he is determined not be separated from his children again. By participating in the BIG GIVE, donations like yours will go to substance abuse treatment, employment skills training, GED assistance, and parenting classes. With your help, we can provide fathers like Robert with the treatment services he needs to be able to truly be a present, prominent, and positive figure in the lives of his three children.
Clyde is a great example of someone who is working hard to ensure his potential is far more meaningful than his past. Clyde is not going to allow the time he spent incarcerated to define his future. Right now, Clyde is working three different jobs at some of Columbus' finest restaurants. While in Alvis' Career Pathways Workforce Development Program, Clyde has earned two different employment skills credentials and is now pursuing additional certifications that will increase his value to potential employers. That's good for Clyde - and it's good for the employers who will be hiring an individual with a demonstrated drive to succeed.
Daewyne came to Alvis in August 2016 with a criminal record and no expectations. By the time he graduated from the Alvis program in October 2016, he had a job at Jiffy Lube, had earned skills certifications, and was enrolled at Columbus State Community College. He also had outstanding recommendations that reflected his commitment to a new way of life. With the tools and programming offered at Alvis, such as case management, job readiness, resume writing workshops, job placement and retention services, our clients have the ability to turn their lives around 180 degrees. Donations help to fund workforce development programs that lead to living wage jobs that support families and communities.
Kastaisja Harper, Special Events Coordinator, is the primary author of this blog post.