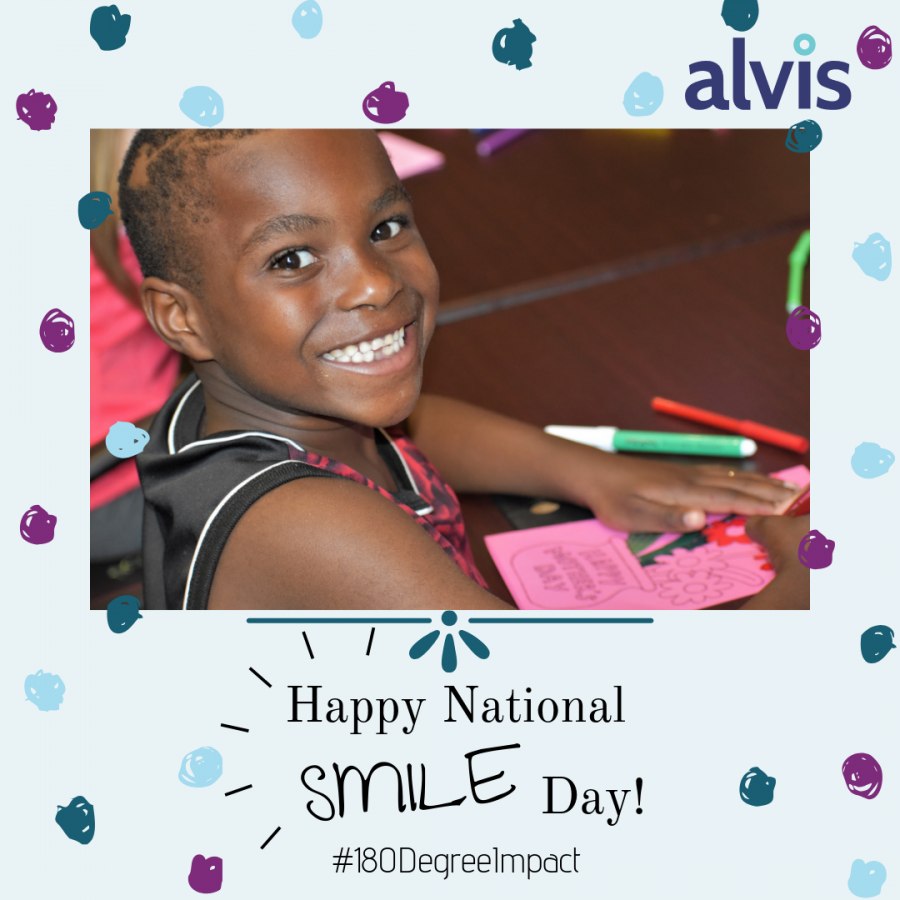 You're never fully dressed without a smile! At the end of this month, on May 31st, join Alvis in celebrating National Smile Day.
As National Mental Health Awareness Month draws to a close, it is worth considering the positive effects of smiling, and what smiling can do, both for us and the people around us. According to certain studies that have been done on the science of smiling, our smiles (even when forced) are able to reduce stress and increase levels of dopamine in the brain. We naturally smile when our brains are happy, and our brains are happy when we smile. Additionally, smiling is contagious! We're inclined to mirror the expressions of our friends, illustrating how one smile can truly alter another person's entire frame of mind and brighten their day.
Apart from instant mood improvement, smiles actually improve the brain and reduce anxiety levels and blood pressure. Likewise, because smiles are contagious, there's a likely chance that you'll be able to make good impressions on other people while simultaneously making them feel good, whether it's for a job interview, or a coffee date. In fact, the first thing that we notice upon meeting a new person is their smile!
Perhaps most importantly, though, smiling helps make the world a better place. National Smile Day was started by Dr. Tim Stirneman and Jim Wojdyla of Compassionate Dental Care just last year when they wanted to convey the power of a healthy smile to the world. National Smile Day is also the day before National Smile Month—a month dedicated to spreading happiness and practicing good oral health care—so smiling is sure to continue well into the summer!
Many of Alvis' clients and alumni have undergone great struggles, trauma, and hardship. However, Alvis believes that each person's potential is more important than their past. We strive every day to encourage our clients and their families to find reasons to smile and find joy wherever they are and in what they imagine for their futures.
Alvis is a nonprofit human services agency with over 50 years of experience providing highly effective treatment programs in Ohio. Our vision is that communities value a person's potential more than their past. For more information on how Alvis can help you or to learn more about how you can get involved, contact us here.