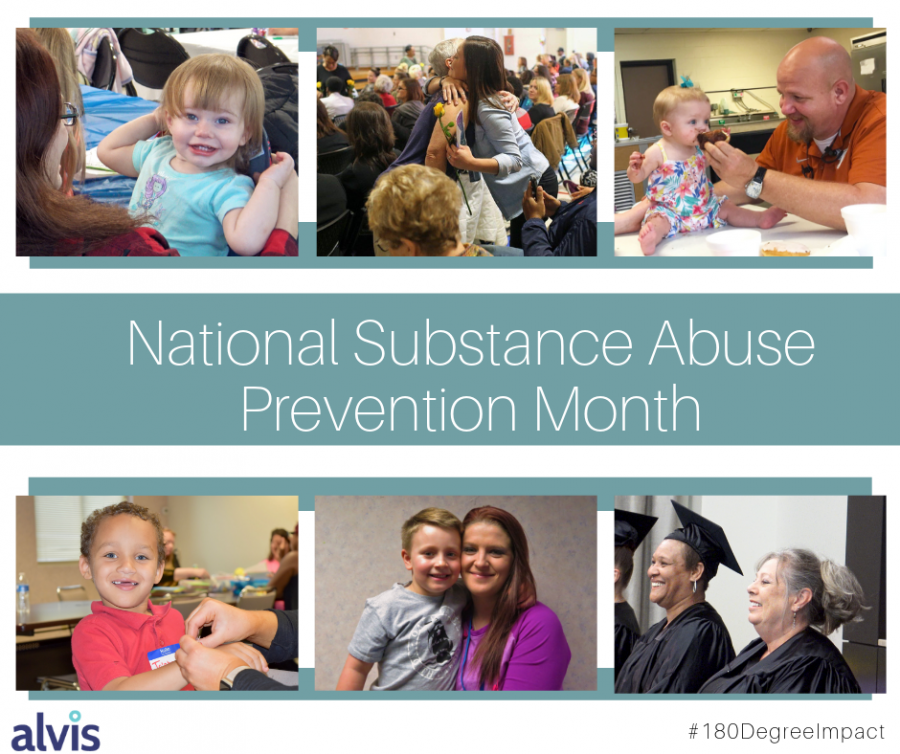 Today marks the beginning of October! In addition to cider, pumpkin patches, Halloween, and flannels, this month is also known as National Substance Abuse Prevention Month.
According to the National Child Traumatic Stress Network, 90% of people with addictions to nicotine, alcohol, or other drugs begin using substances before age 18, and according to youth.gov, American youth aged 12-20 comprise 11% of the country's monthly alcohol consumption, and approximately 23 million people over 12 years of age used illicit drugs in 2010. In many cases, addiction begins early in life.
Many of Alvis' clients have co-occurring substance use disorders and mental health disorders. In the past, a number of them have asserted that one of the most important things they've learned through treatment is that they simply aren't alone. Solidarity and understanding are key in facilitating recovery from substance abuse, but what about prevention?
In terms of Alvis, one of the primary ways we aid in substance abuse prevention is by treating our clients as people without stigmatized pasts, because of how early addiction may develop. We believe that a person's potential is more important than their past, and our vision is of a future when communities believe this, too. We can decrease substance abuse in our communities through continuing reentry programs like Alvis, which shatter the boundaries between those with justice system involvement and the greater community. By reducing stigmas, advocating for support systems, and shifting attitudes surrounding the negative effects of addiction, we can make it easier for individuals suffering from addiction or substance abuse to seek help.
Alvis also takes measures to specifically prevent substance abuse through our Family and Children's Program. Across different areas of Alvis, the Family and Children's Program works to reunite families, motivate youth to pursue education and success, and maintain transparency about the harmful, life-altering effects that drugs can do to one's life.
While most of the time, Alvis is known for its reentry and recovery programs, many of which include individuals with substance abuse disorders, we also advocate for preventing it from developing in the first place by emphasizing the consequences and impact substance abuse can have, as well as working to reduce the stigmas that prevent healthy discussion and openness from taking place.
It is much harder to face addictions or co-occurring behavioral health disorders alone.
Alvis is a nonprofit human services agency with over 50 years of experience providing highly effective treatment programs in Ohio. Our vision is that communities value a person's potential more than their past. For more information on how Alvis can help you or to learn more about how you can get involved, contact us here.