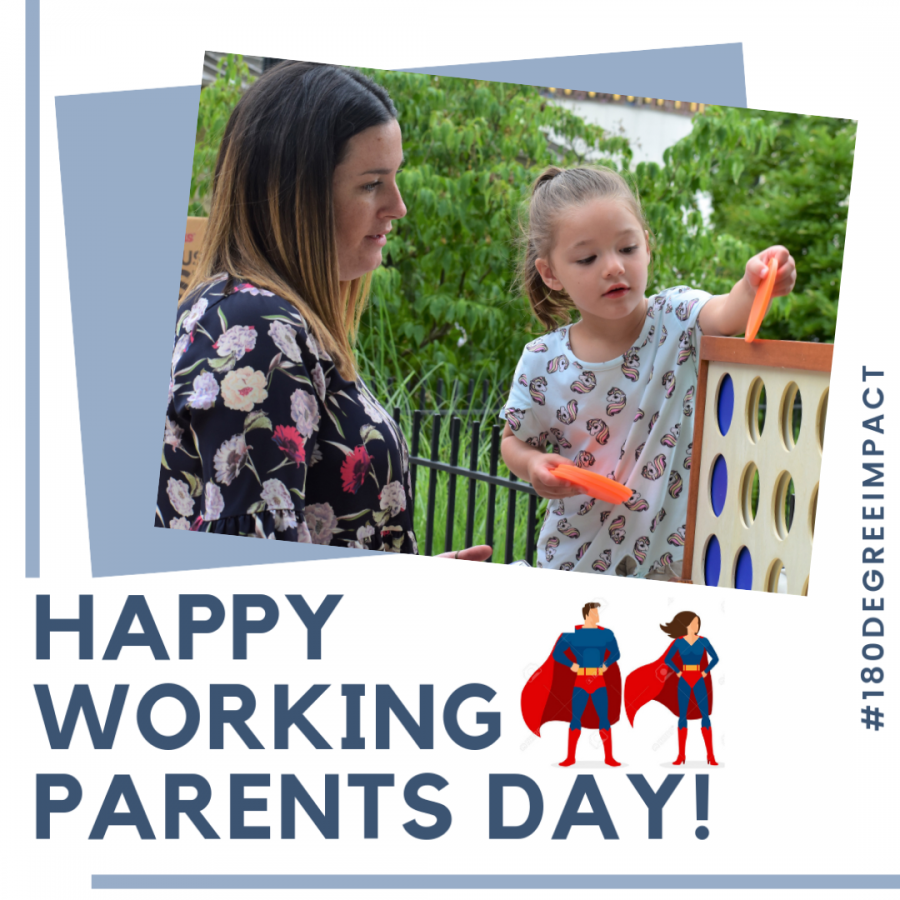 Parents do a lot for their kids—they constantly juggle scraped knees, runny noses, school schedules, and swim lessons. And, in the 21st century, many parents are doing all this while working fulltime jobs. According to the Bureau of Labor Statistics, in two-parent households, 49% consist of two working parents. Managing the tasks of parenthood on top of pressures of work can be challenging for these families.
Daisy Wademan Dowling of the Harvard Business Review says that most parental challenges can be divided into problems with: transition, practicalities, communication, loss, and identity. Maybe your kids are struggling with changing schools, feeling unable to express themselves, breaking up with a girlfriend, or feeling overwhelmed with busy schedules. She says the difference can be as simple as identifying the problem. "When people I've worked with… learn to see patterns in the strains they're facing," she explains, "they immediately feel more capable and in charge, which then opens the door to some concrete, feasible fixes."
Dowling says working parents should complete these statements: '"I am a working-parent professional who…"; "I prioritize work responsibilities when…"; and "My kids come before work when…."'
Alvis client, Tracy Kirby, knows all about these steps for working parents. Tracy was in the justice system for nine years before entering Alvis's doors. At that point, he had to choose his priorities and decide his next steps. Tracy says his children "[gave] me love [and] allowed me to love back. They have played a huge role in my recovery and new life." Tracy now works as a chef at Coopers Hawk, and believes that providing for his children is his biggest priority.
So, the question is, how do we balance it all? How do we make sure we are prioritizing our children, staying successful in our work, and saving time for ourselves? Alvis understands the struggle and we see it in cases with parents who are also dealing with an ongoing struggle with sobriety and rehabilitation. Our program, Amethyst, is built so mothers can continue parenting their children while getting the help they need themselves. At the 2019 Amethyst graduation, twelve women received certificates of completion from the five-step rehabilitation program. One graduate, Courtney, said the day she drove herself to the facility, she did it only for her children. She found that, after completing treatment and recognizing her own worth and value, she now knows she wants to stay sober for herself as well.
No matter what your struggle is as a working parent, know that there are others out there who understand. Whether it be taking a step back and analyzing your game plan as Dowling suggests, or reprioritizing your responsibilities as Tracy did, there are solutions out there to dealing with the stress of working families. And you are doing great.
Alvis is a nonprofit human services agency with over 50 years of experience providing highly effective treatment programs in Ohio. Our vision is that communities value a person's potential more than their past. For more information on how Alvis can help you or to learn more about how you can get involved, contact us here.